This post may contain affiliate links, which means we may receive a commission if you purchase through our links. Please read our full disclosure here.
This post will show you the best college backpacks and bags under $100 for 2023.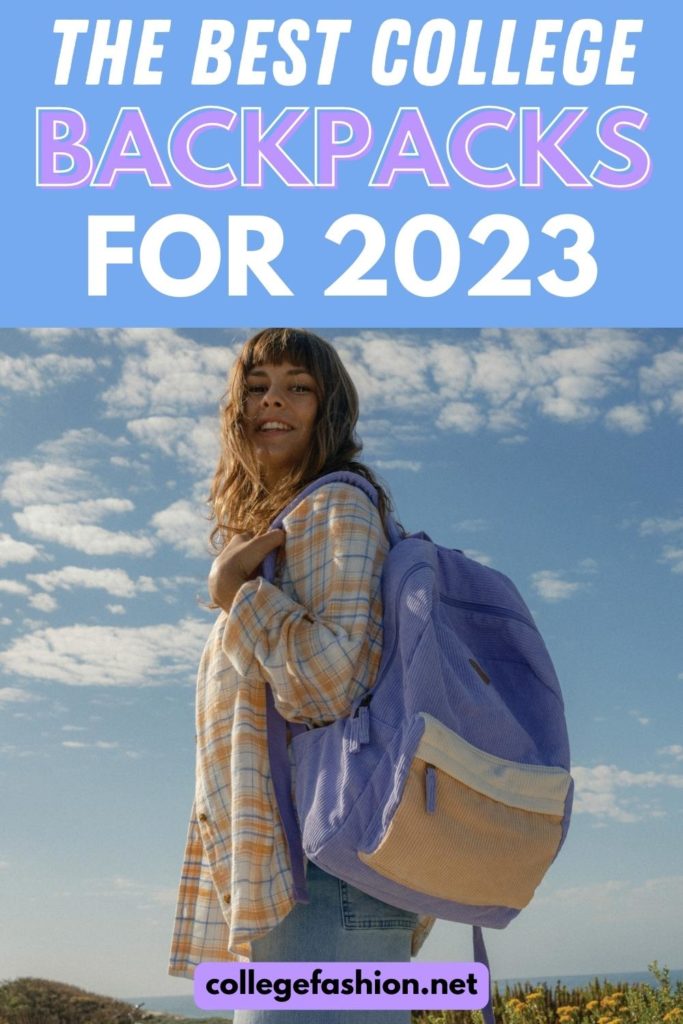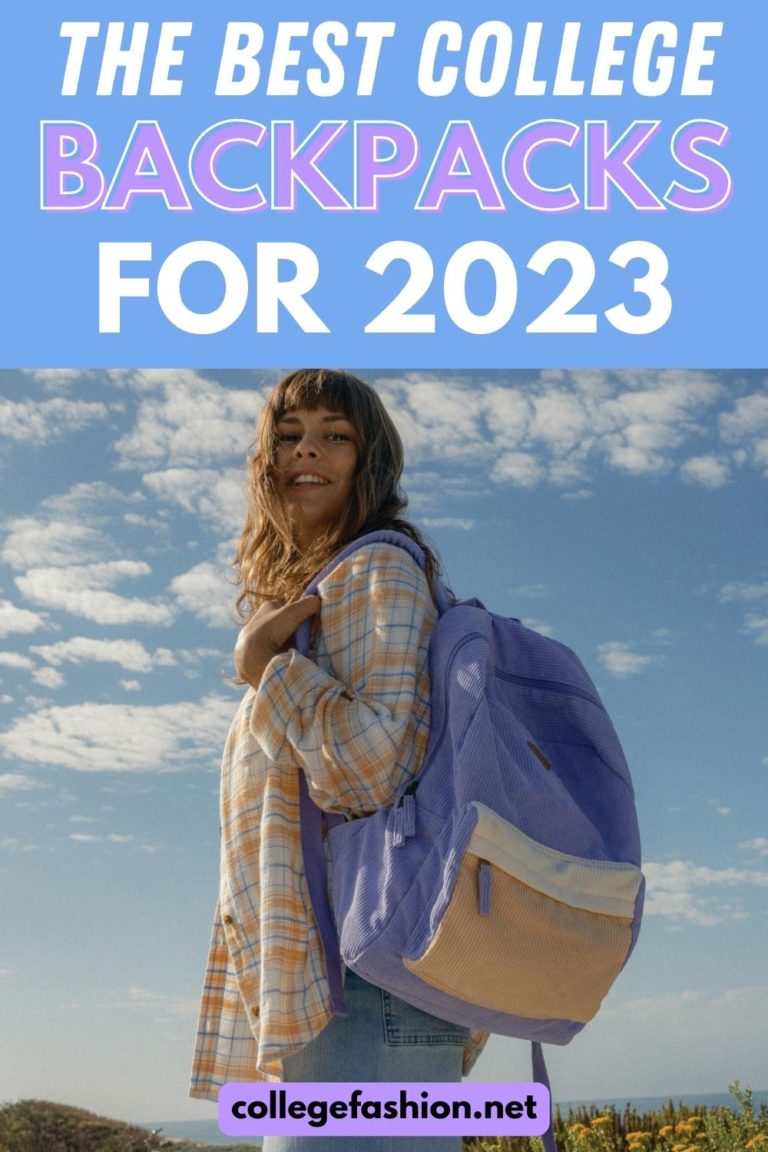 New backpack, new me. There's nothing like a fresh new backpack to start off the school year, and with the back-to-school season here, now is the best time to upgrade your school bag!
Our backpacks go through a lot of wear and tear as we trek across campus semester after semester, so I'm willing to bet your backpack from last year needs a refresh. 
And while it's crucial to find a bag that will hold all of your books, notebooks, laptop, and other daily necessities comfortably, your bag should also complement your style. You don't want to get dressed in a cute outfit for class only to have your backpack kill the vibe, ya know?
Finding the school bag best suited for your style and lifestyle can be a challenge, but I've scoured the web to find over 30 college bag options under $100 that are equally as fashionable as they are functional.
Before we get to the bags, though, let's talk about the features that make a backpack ideal for college.
Tips for Picking the Perfect Backpack for College:
When it comes to picking a backpack for college, these are the features you should look for:
Durable fabric. The college lifestyle – which can involve walking across campus in varying weather conditions, going from class to class, long study sessions, etc.– can put wear and tear on your backpack. If you want your backpack to last you beyond a semester, be sure to choose a bag with durable exterior material.
Laptop or tablet protection. A backpack with a special laptop sleeve is going to help keep your tech better protected, which is an absolute must.
Water-resistant exterior. It's almost inevitable that you'll encounter some inclement weather when walking across campus as a college student (or accidental spills), so a material that will keep your papers, books, and electronics from getting wet is sure to come in clutch.
Convenient design. Backpacks with thoughtful compartments and pockets will help keep your belongings organized, and you'll be less likely to misplace things when everything has a dedicated spot.
Comfy straps. Look for straps that are padded and/or wide in width—these are less likely to dig uncomfortably into your shoulders.
Now that we've covered the key features that make a backpack ideal for college life, read on for the 30 best backpacks for college in 2023 that will make you excited to go to class! Plus, they are all under $100 each.
Best Backpacks for College:
Kånken Water Resistant Backpack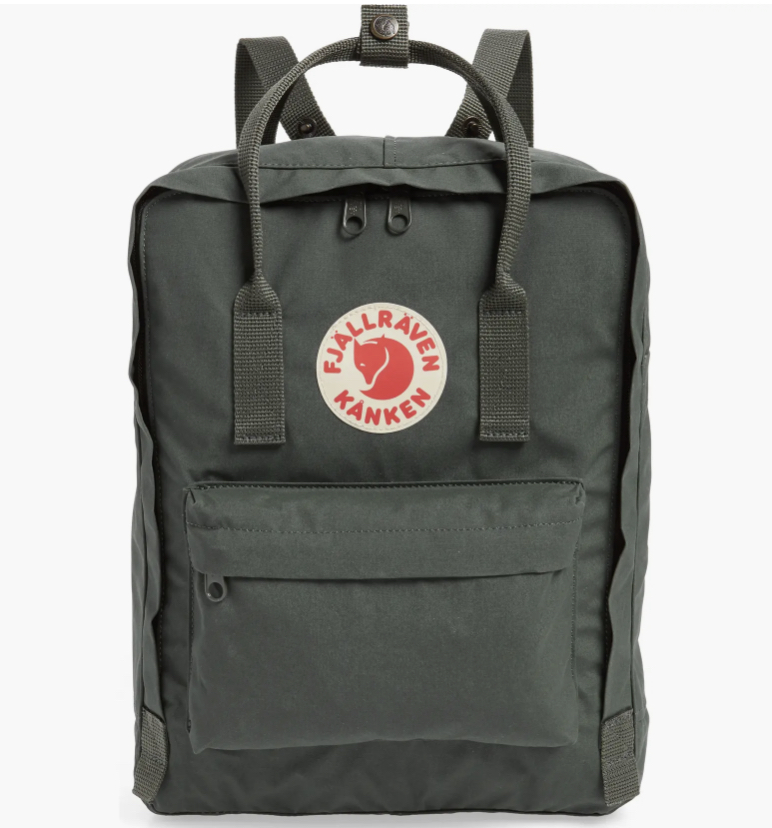 You probably already know (and love) the Fjallraven Kanken backpack, but this semester, try giving it an upgrade with this water-resistant version, which comes in over ten different colors.
This is one of the best college backpacks for inclement weather. You'll be able to walk across campus in the rain without worrying that your notebooks or laptop are getting wet, thanks to this backpack's water-resistant material.
With its iconic Scandinavian design that balances functionality with beauty, this backpack even features a removable foam insert that can be used as an on-the-go seat pad.
2. Lululemon Everywhere Backpack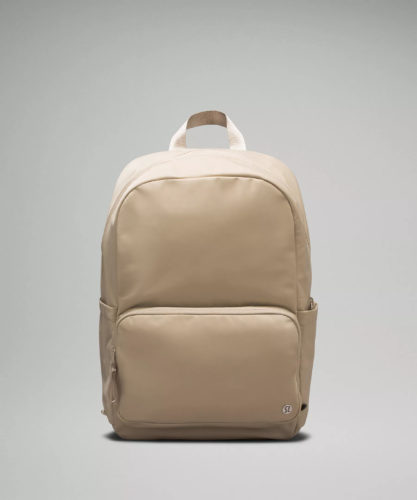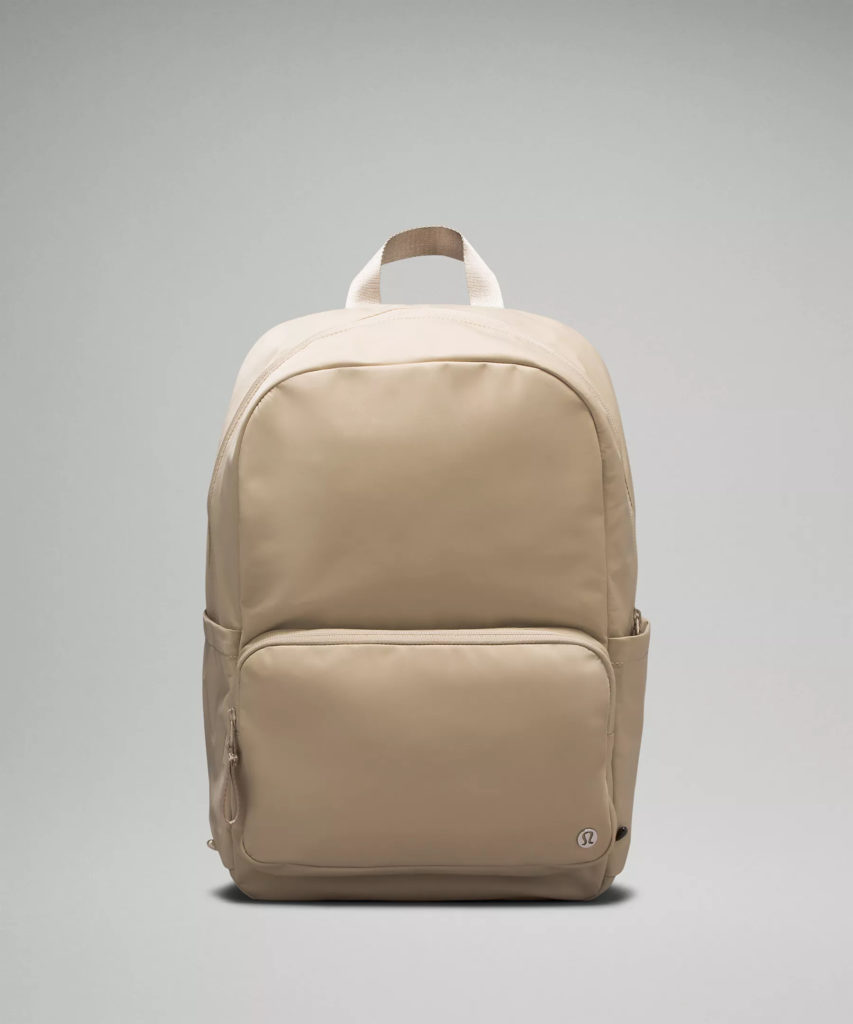 When you're Hot Girl Walking to class, opt for Lululemon's Everywhere backpack (instead of your beloved Lululemon Everywhere belt bag), which has a 22L capacity. With a similar "on the move" design as our favorite belt bag, this spacious backpack will fit a 16″ laptop and is made with water-repellent fabric to give you extra peace of mind.
It also has side water bottle pockets and a zippered exterior pocket with a minimalistic design.
3. North Face Jester Backpack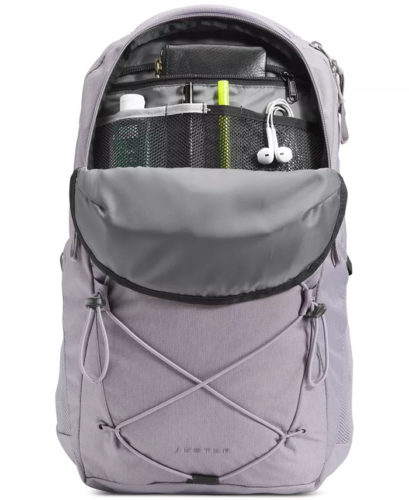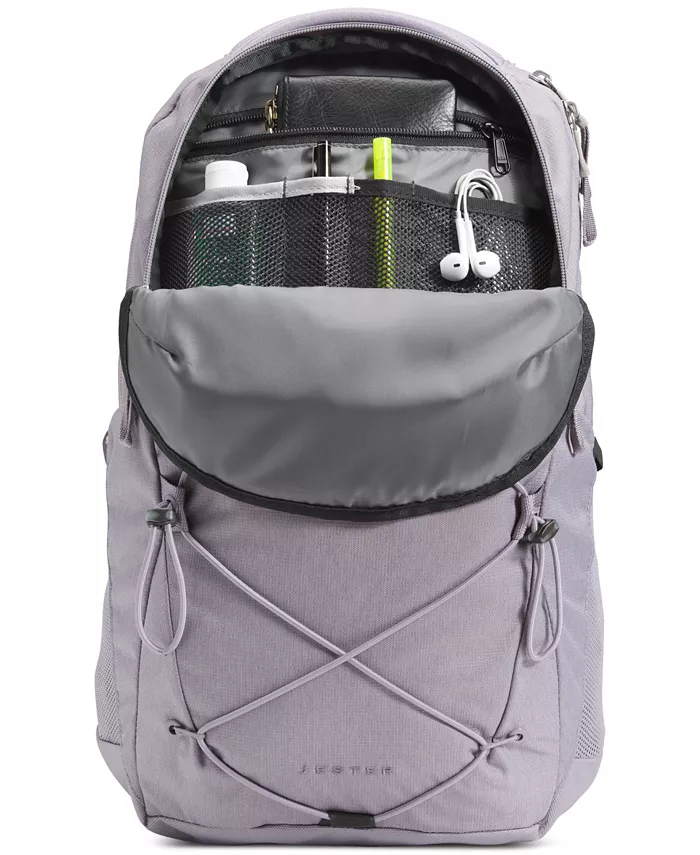 Long days on campus are no match for this classic North Face backpack which comes in several colors (including an updated luxe version with metallic details too). It's designed specifically for women using a special suspension system and is even certified by the American Chiropractic Association, with a flexible, breathable back panel and a balanced carry (so the pack won't swing side to side as you walk).
This backpack features a padded laptop sleeve, two external water bottle pockets, and 360-degree reflectivity, which is especially important if you will be commuting or walking campus at night.
4. JanSport Main Campus Backpack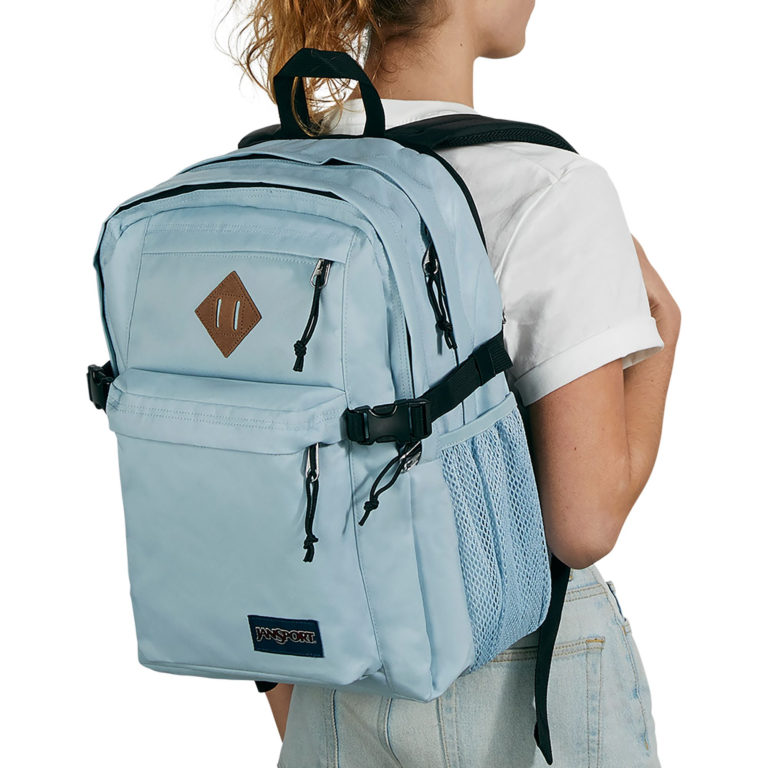 You know a backpack is perfect for college when it's named the "Main Campus" backpack! JanSport is a go-to backpack brand, and its Main Campus model has all the features you'd want for a sturdy school bag.
With an extra-large capacity, water bottle pocket, and dedicated zipper laptop compartment, you'll have no problem fitting all your things. This pack also keeps comfort in mind with ergonomic S-Curve padded shoulder straps for a better fit.
5. Under Armour Hustle Pro Backpack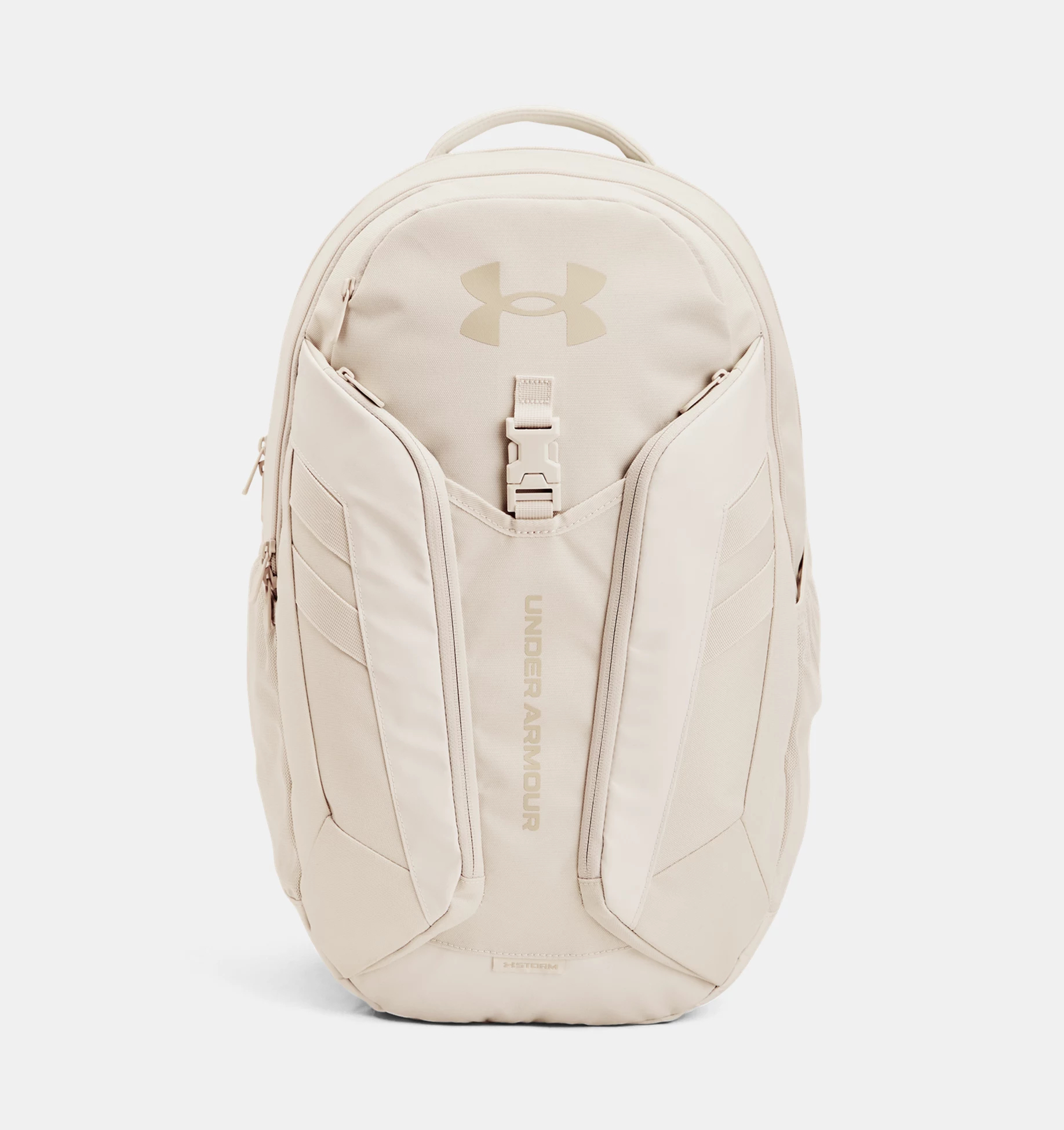 No matter what the school year throws at you, Under Armour's Hustle Pro backpack will be able to handle it. This sporty, sturdy pack is highly water-resistant and stain-resistant, with a durable PU-coated bottom (so that you can stash it on the ground).
Designed for comfort, it features a breathable back mesh panel, and its straps ensure even weight distribution. It also has many pockets for organization, including an insulated pocket and a tricot-lined valuables pocket.
6. Adidas Originals Trefoil Patch Backpack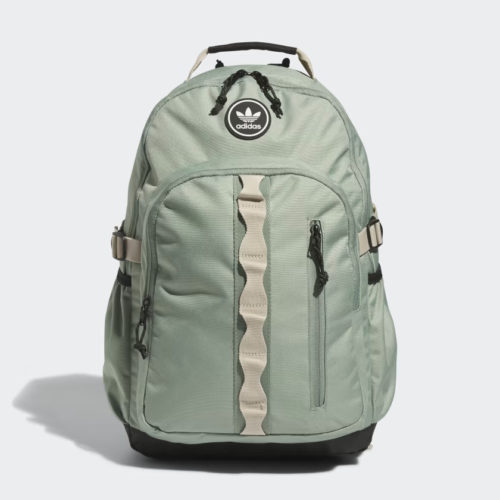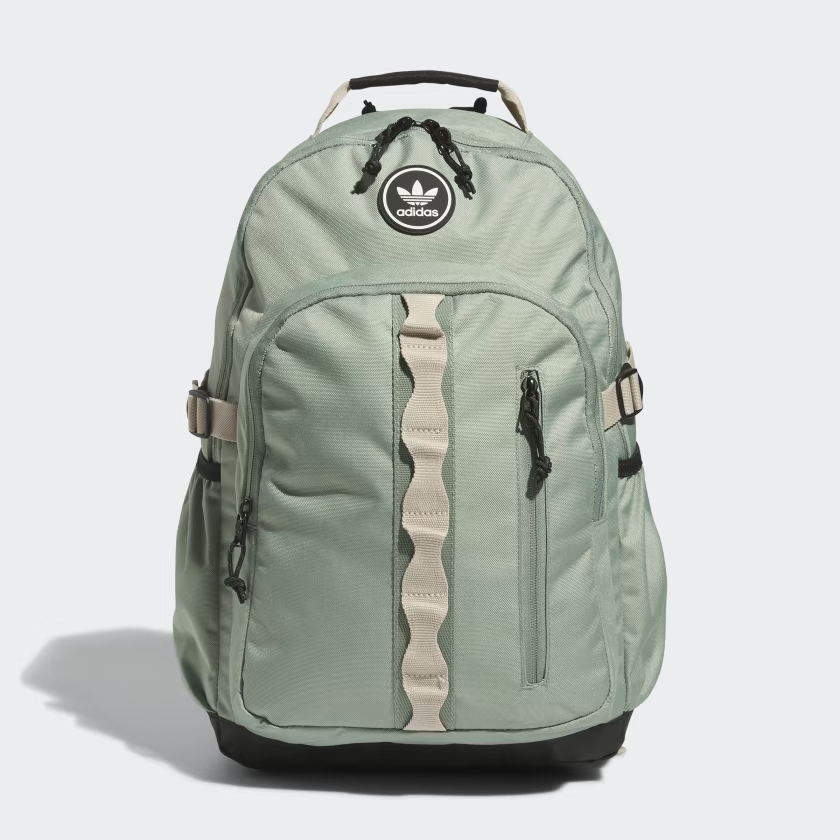 You can't go wrong with the Adidas Originals Trefoil Patch backpack, which has a daisy chain of loops down the front that not only looks cool but is super functional. You can attach anything from a hat to a keychain on these loops, giving you more ways to carry your belongings (in addition to its many pockets and compartments).
I'm really into its neutral green, beige, and black colorway, but it's also available in classic black.
7. Timbuk2 Spirit Laptop Backpack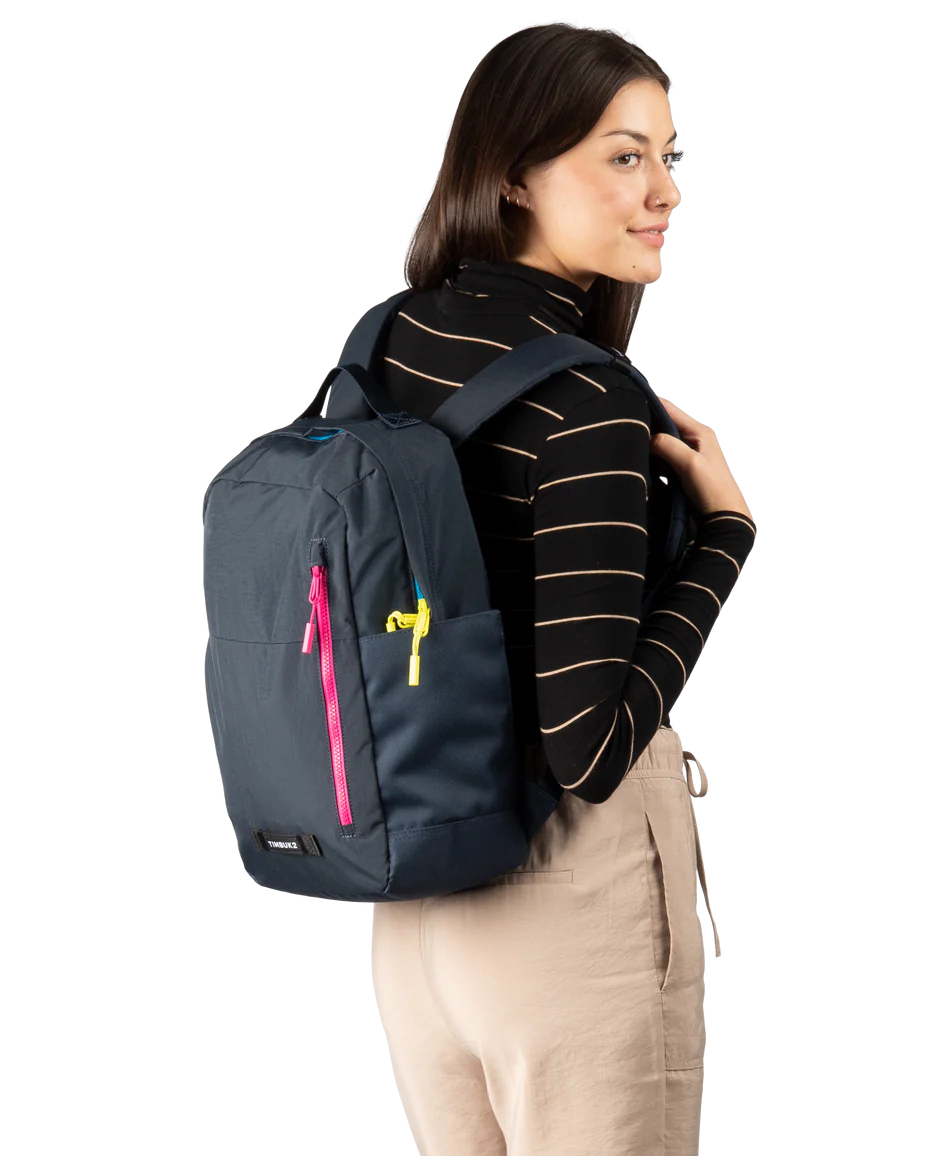 This sleek backpack is the ideal "in-between" size for normal, everyday use: not too big, not too small. It'll fit most 13″ laptops, along with a set of notebooks, small essentials, and even a change of clothes.
Thanks to its padded back panel and articulated straps, it provides all-day comfort. Best of all, it's made from pre- and post-consumer materials, so you can feel good about what you'll be carrying.
8. Béis Sport Carryall Bag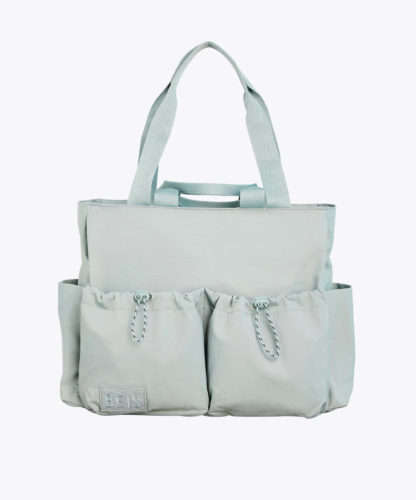 Tote bag girlies, I haven't forgotten about you! If you prefer carrying a tote bag over a backpack to class, check out the Béis Sport Carryall bag.
This stylish, roomy tote bag can be used for school (it has a padded laptop sleeve), for sports or the gym (it has a tennis racket slip and front pockets that can hold tennis balls or weights), and for travel (it has a trolley pass-through). It doesn't get much more versatile than this tote!
Available in three chic shades, this carryall is a worthy investment you can use both on campus and off.
9. Calpak Luka Expandable Laptop Tote Bag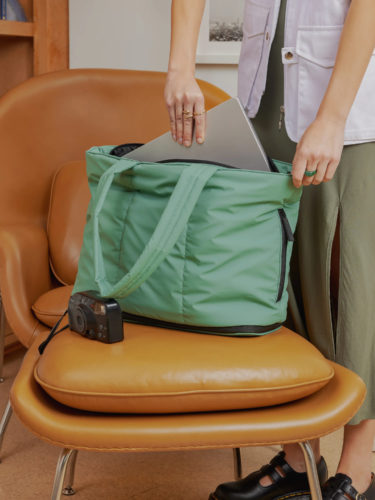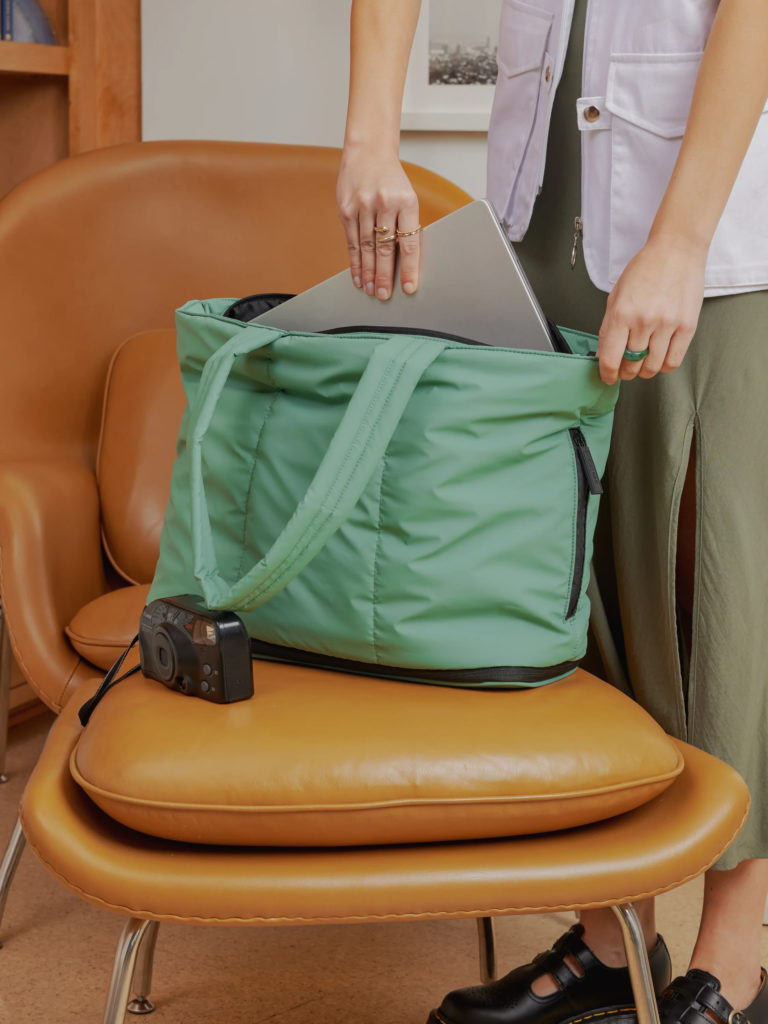 Another excellent tote bag option is Calpak's Luka Tote, which is expandable with a bottom that expands up to four inches. This gives you the ability to carry as much (or as little) as you need at any given time, whether you're headed to the library for a long study sesh or your BFF's apartment for a sleepover.
The bag has an adorably puffy exterior design, with a lightweight feel and multiple interior and exterior pockets, including a laptop sleeve and a luggage sleeve. It comes in tons of hues, including both neutrals and ultra-bright colors, so you're sure to find your favorite shade.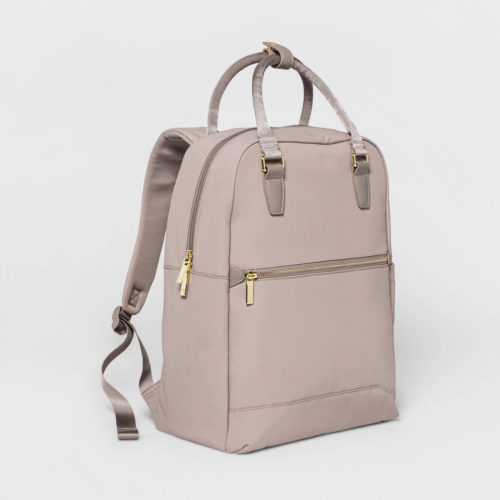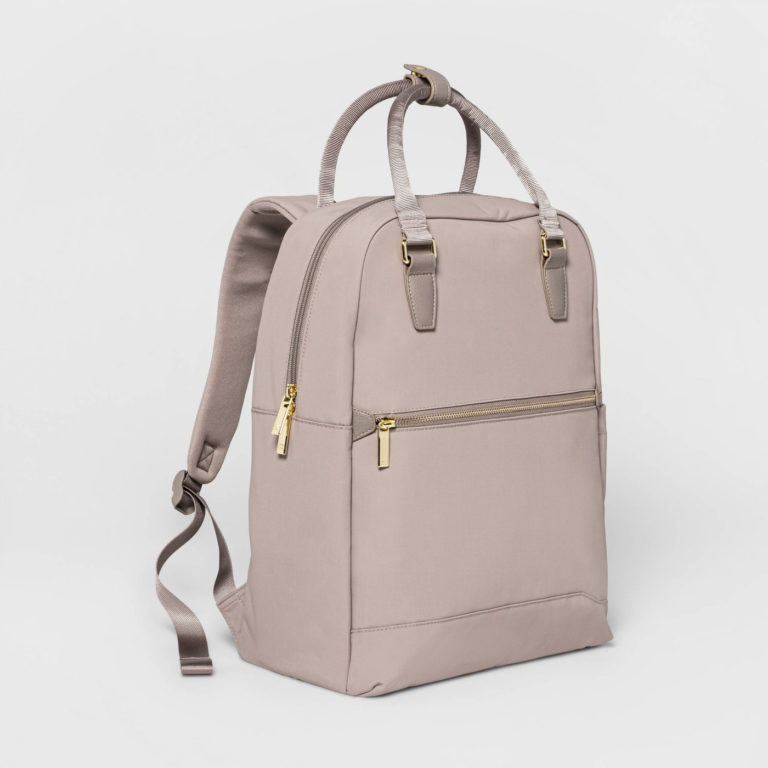 This classy, streamlined backpack is super functional whether you are a student or heading to a job.
Aptly named the "Commuter Backpack," you can commute easily with this college backpack thanks to features like its durable, water-repellent material, tote bag straps, and trolley sleeve, which can be placed over a suitcase handle if you're traveling.
This backpack also boasts a padded laptop pocket, an elastic side pocket, and a front pocket with heavy-duty zippers.
11. Billabong Corduroy Backpack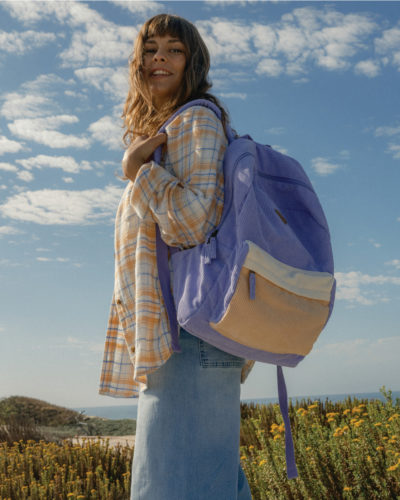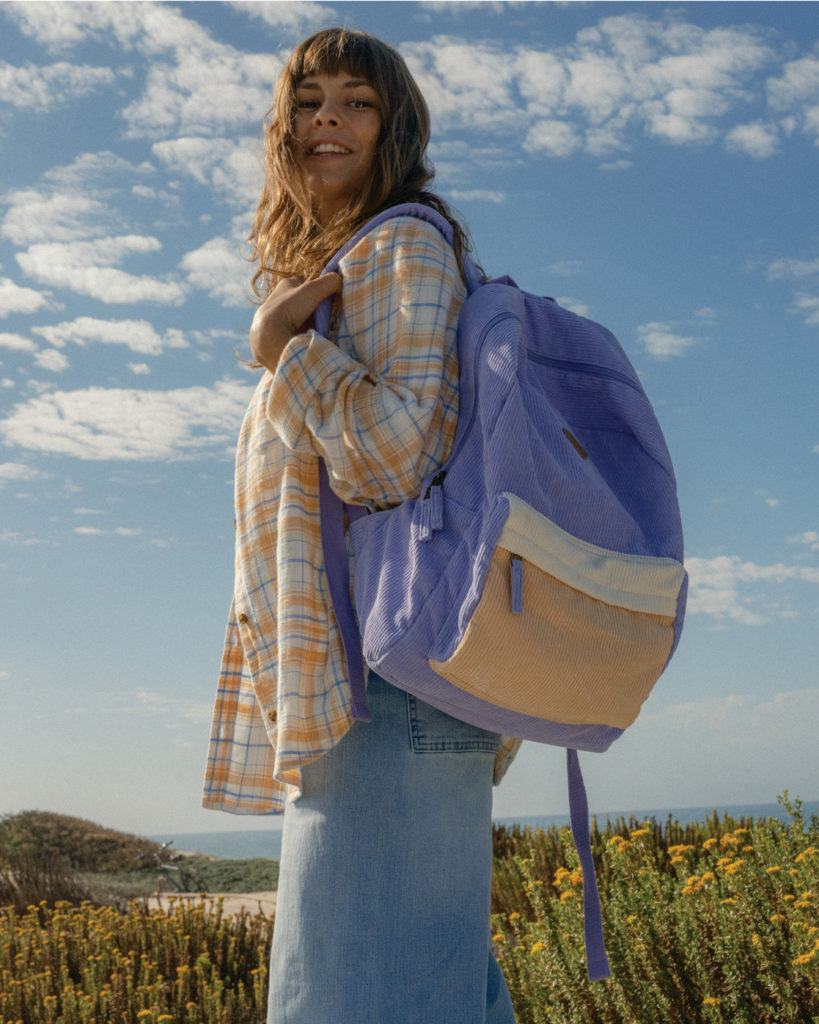 Go for a retro vibe with a corduroy backpack. This textured material adds a unique look to this backpack while still being sturdy (it's made from cotton) and functional.
Choose from solid color options or this fun color-block design that is totally eye-catching.
12. Quilted Backpack with USB Port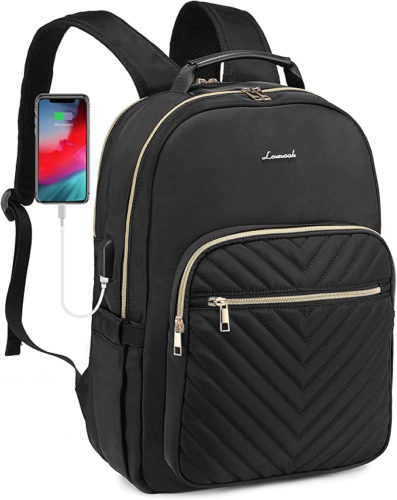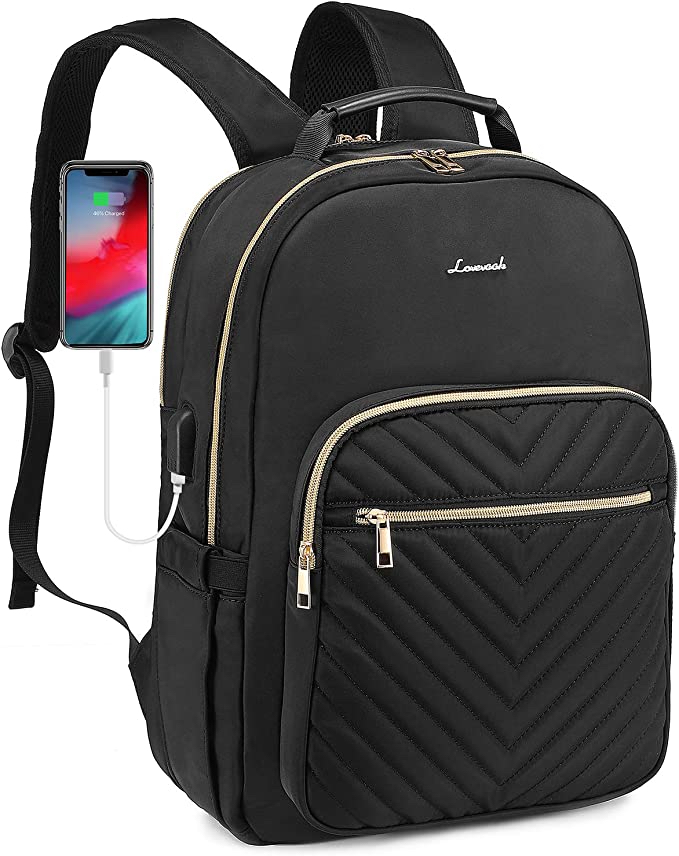 This sleek, quilted backpack comes in over 20 different colors and features an external USB port that you can use to charge your phone––talk about functional!
There are so many features that make this backpack a winner. With four different size options (based on your laptop size), a separate, padded laptop compartment, water-resistant fabric, and an anti-theft back pocket, this bag has a solution for everything. You can also use it when traveling since it has a handy luggage strap to slip over your suitcase's handle.
13. L.L. Bean Mountain Classic School Backpack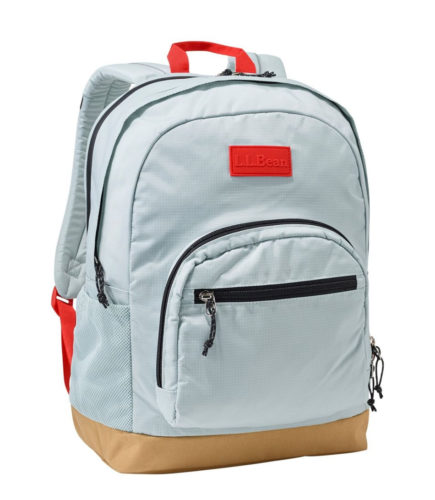 Classic but with a modern update, this L.L. Bean backpack is made for school. It's rugged enough to handle everyday wear and tear and is water-resistant, but it has a slim profile, so it won't look (or feel) overly bulky.
In addition to its padded back panel, laptop pocket, and mesh water bottle holder, it's got a reinforced bottom for extra durability and reflective trim on the shoulder straps, which is a must if you'll be walking at night.
Choose from different colorways with contrasting pops of color or a classic all-black option.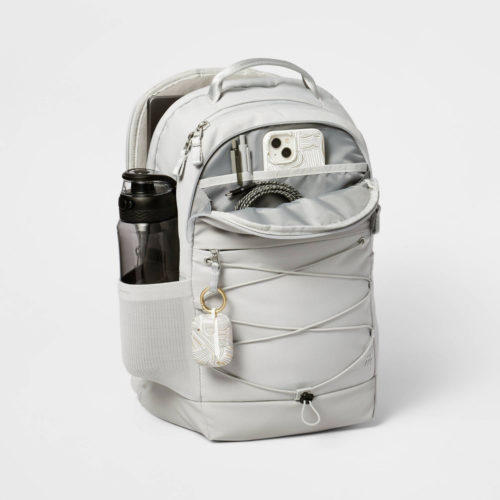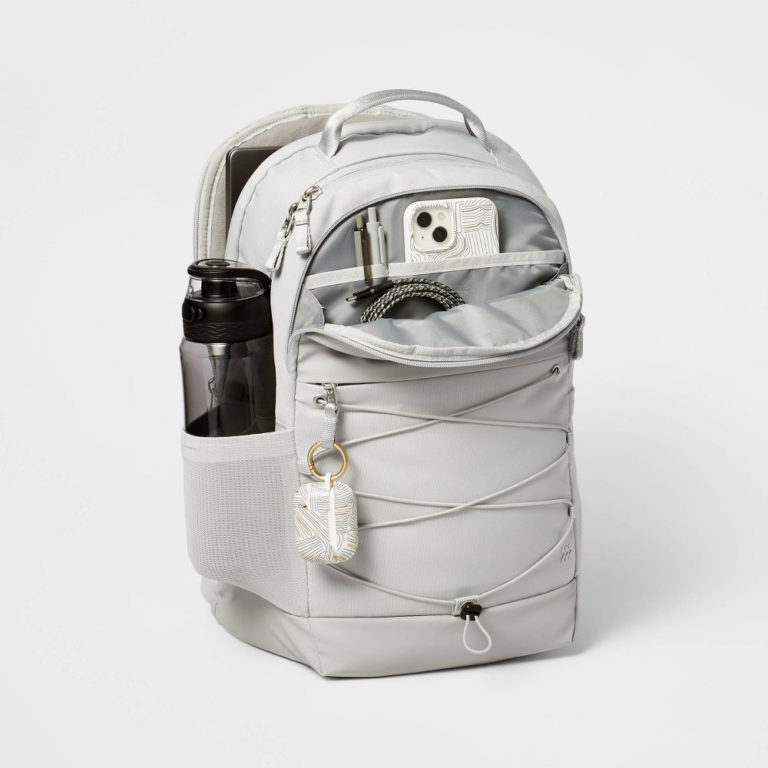 If you're looking for a sporty, functional backpack but don't want to spend a lot, this one is under $40 and has all the features of similar, pricier ones.
Made of 100% recycled fabric, this backpack has water-resistant and stain-resistant construction, with a ton of pockets and dividers for major organization of your stuff. It comes in seven different colors and prints, including this silver-gray hue that is the perfect neutral.
15. Vans Yin Yang Print Backpack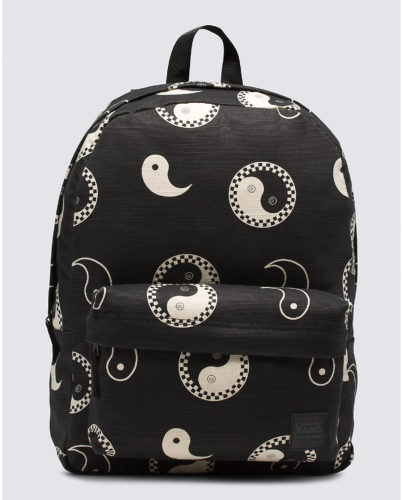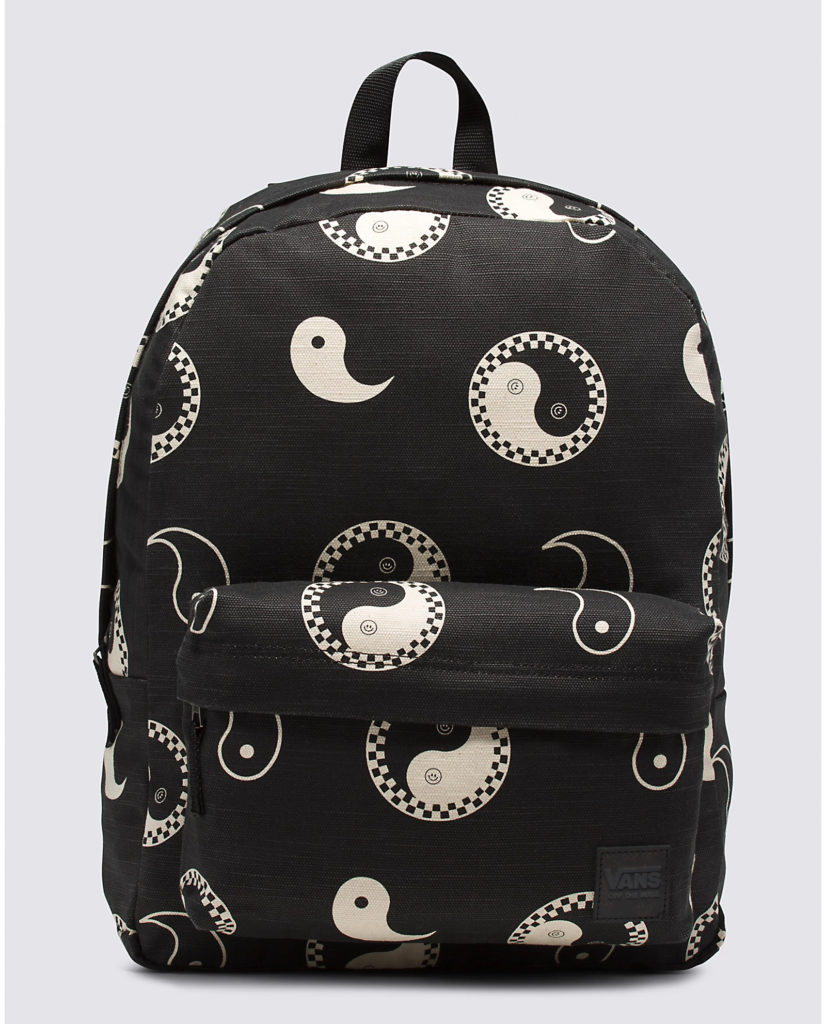 How cute is the Yin Yang print on this Vans backpack? I love the retro-inspired pattern and the way its black and off-white color scheme still keeps it fairly low-key (meaning it'll match most of your outfits).
While this pack doesn't have as many pockets and compartments as some of the others on this list, it's still going to comfortably carry your essentials—with extra flair.
16. Free People Messenger Bag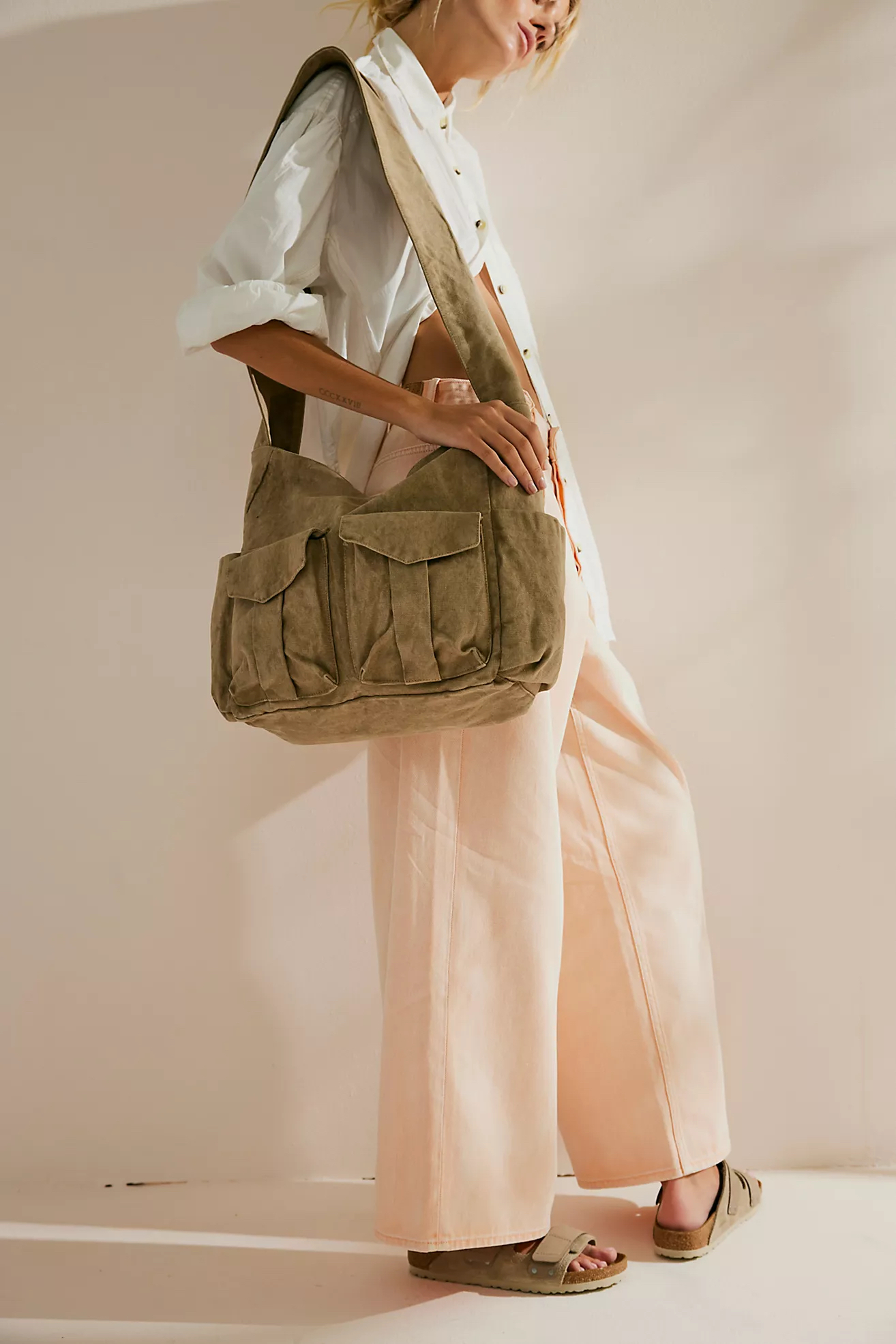 A messenger-style bag is a great alternative to a backpack, and this spacious Free People Carryall bag has a rugged, vintage-inspired aesthetic with five color options. Its key feature is its wide shoulder strap, which will help prevent it from digging into your shoulders. Plus, the shoulder strap even has a pocket (in addition to its many other pockets)!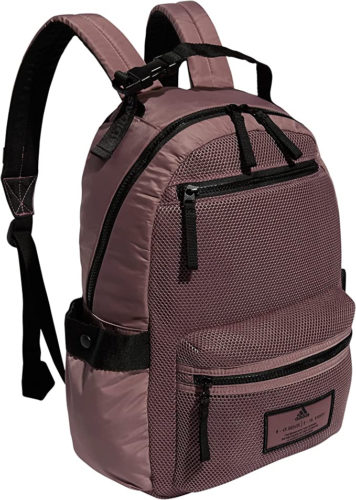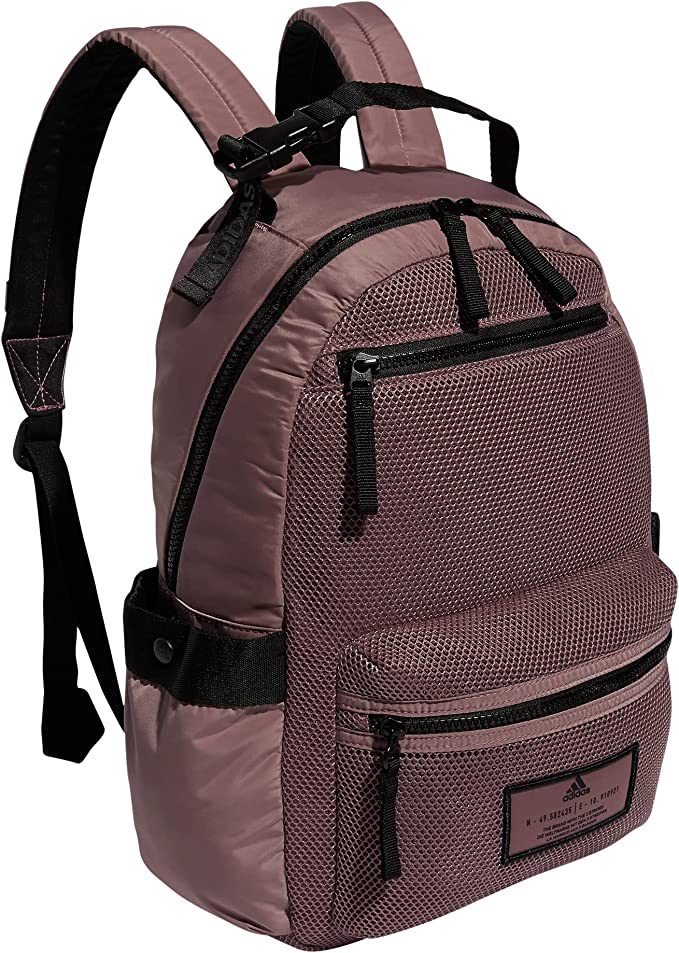 I'm in love with the colorways this Adidas backpack comes in—they are super stylish and give it a more expensive look than its actual price tag.
And if you get any stains on it from wear and tear, no worries! It has a wipeable material that makes it easy to spruce up, plus it's made from recycled fabric and has multiple zippered pockets.
The only tough choice when it comes to this backpack is what color you'll want to pick!
18. Nike Heritage Backpack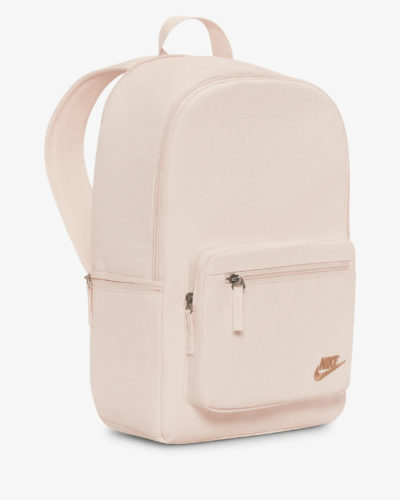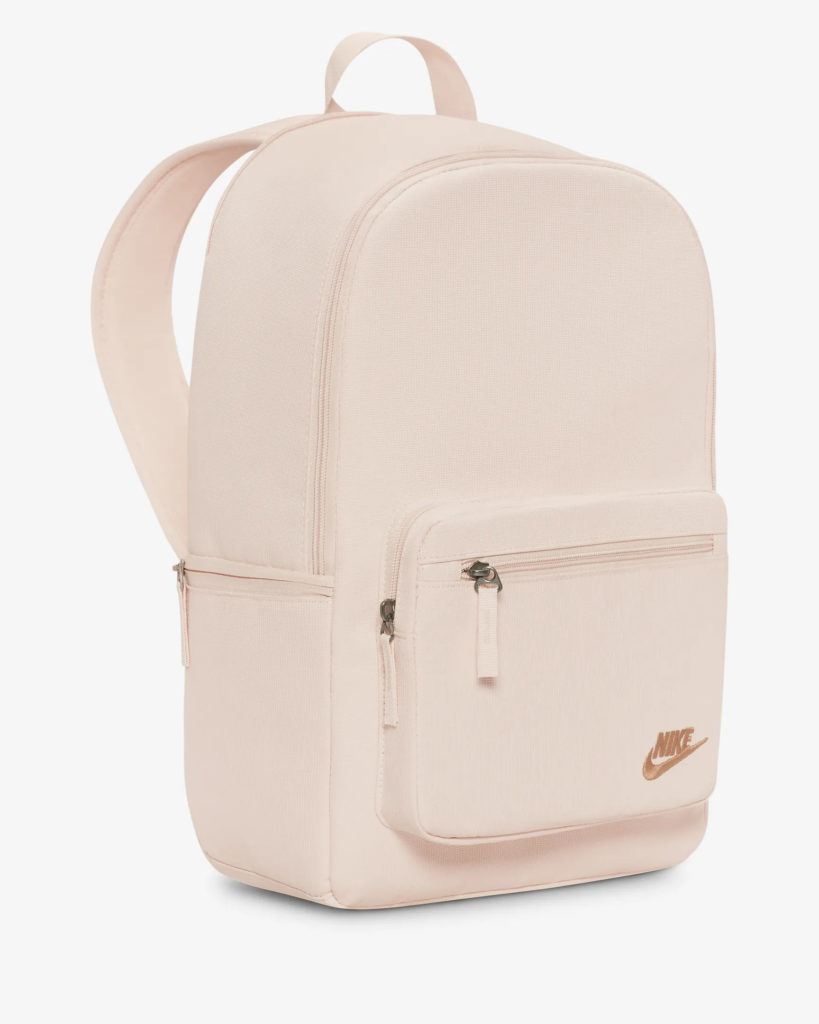 Though it has a sleek, simple-looking design, this Nike Heritage backpack is actually quite practical thanks to its many different compartments and pockets.
These smart storage options have your electronics in mind, so you won't have to deal with cords getting tangled (the worst!).
19. Velour Laptop Backpack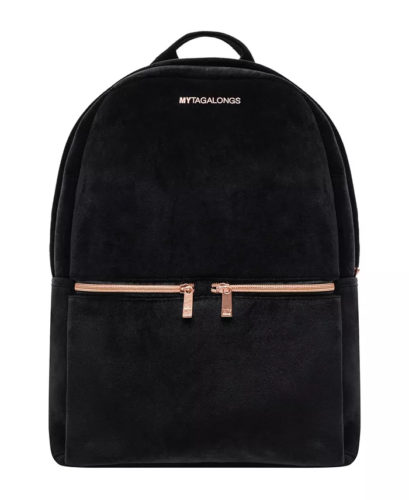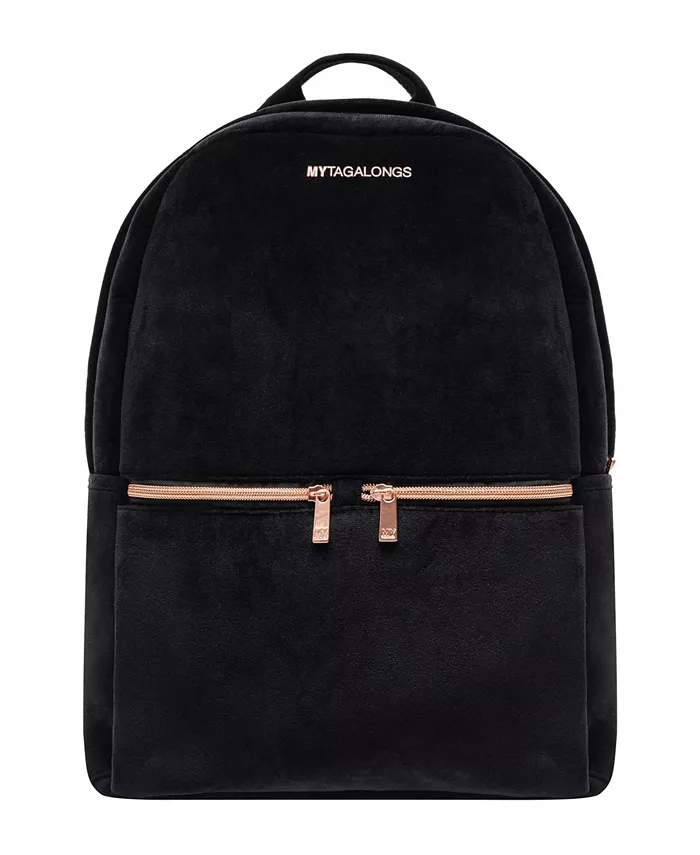 Carry your laptop in style with this velour backpack with a padded pocket inside to hold (and protect) a 15″ laptop.
The backpack is made from velour-covered neoprene and features rose-gold zipper pockets, making this bag stylish and unique. It also comes in pink velour if you prefer a bit of color.
20. Billabong Roadie Backpack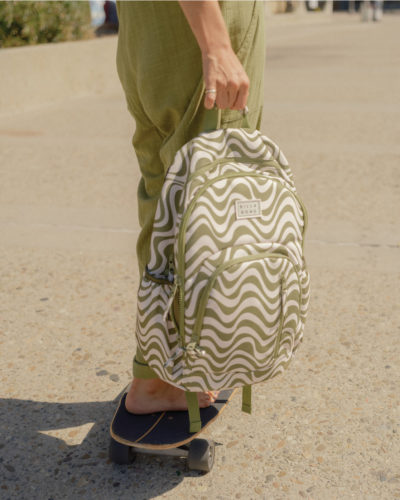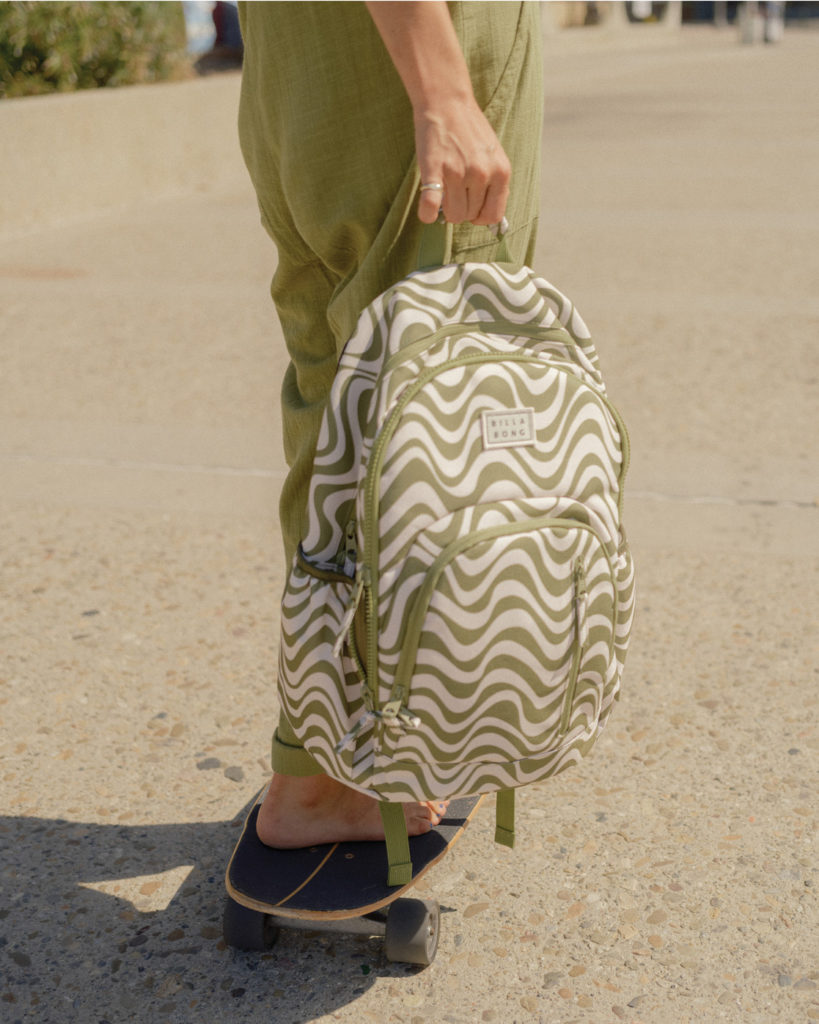 Looking for a backpack that is reliable, unique, and shows some personality? Look no further than Billabong's Roadie backpack, which comes in a bunch of eye-catching prints.
Made for your everyday adventures, this backpack has an interior laptop pocket, is made with eco-conscious fabric, and has multiple compartments throughout.
21. Under Armour Hustle Signature Backpack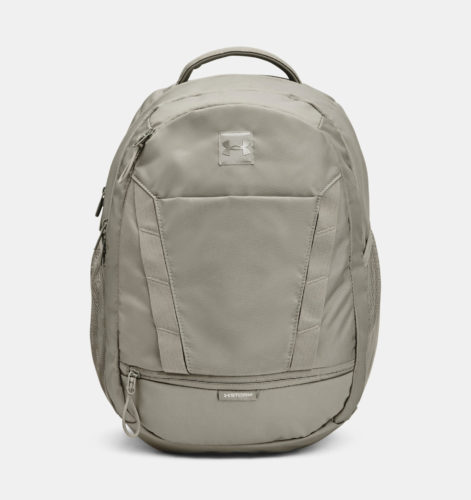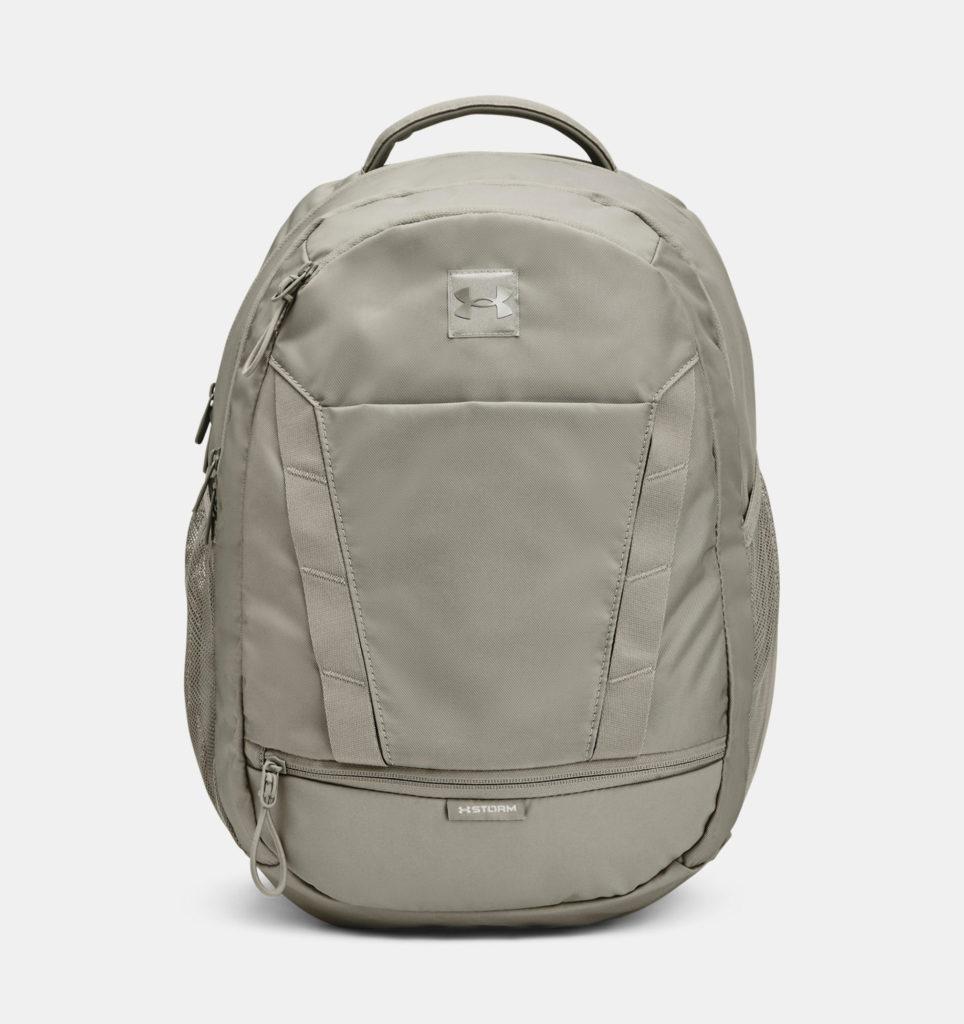 Heading to class and then the gym… or the laundromat? This ultra-functional backpack has an expandable front laundry/shoe pocket at the bottom, so you won't have to stop at your dorm room in between!
You won't feel clunky walking around either since this backpack is ergonomically designed for the female body to provide comfort and support. It's also water-resistant, which is always a huge plus.
22. North Face Borealis Backpack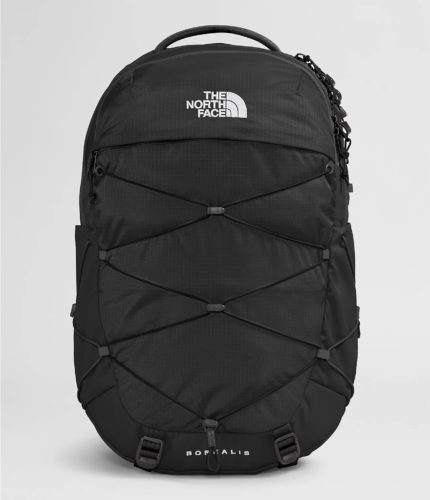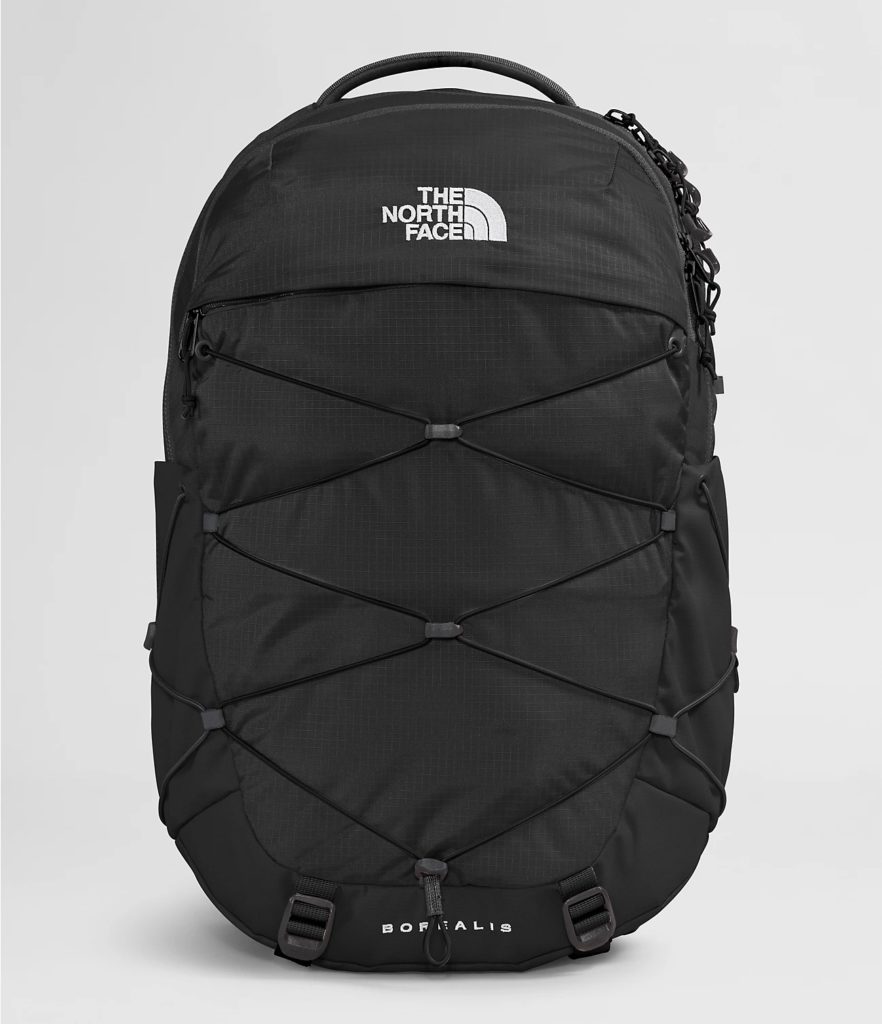 You've probably spotted the North Face Borealis backpack around campus, and that's because it's a classic. Known for being durable and long-lasting, this backpack will likely last you all four years of college!
It is designed for women specifically and has a bungee cord system with the ability to stand up on its own, so your stuff won't tumble out if you set it on the ground.
23. Lululemon New Crew Backpack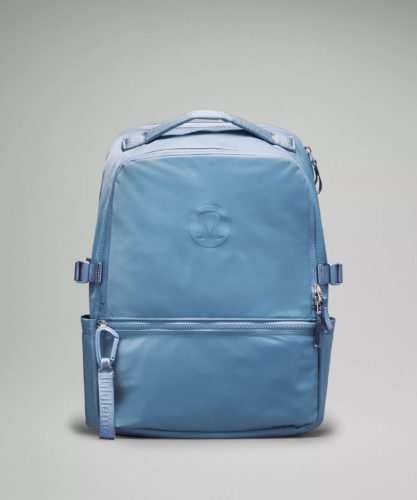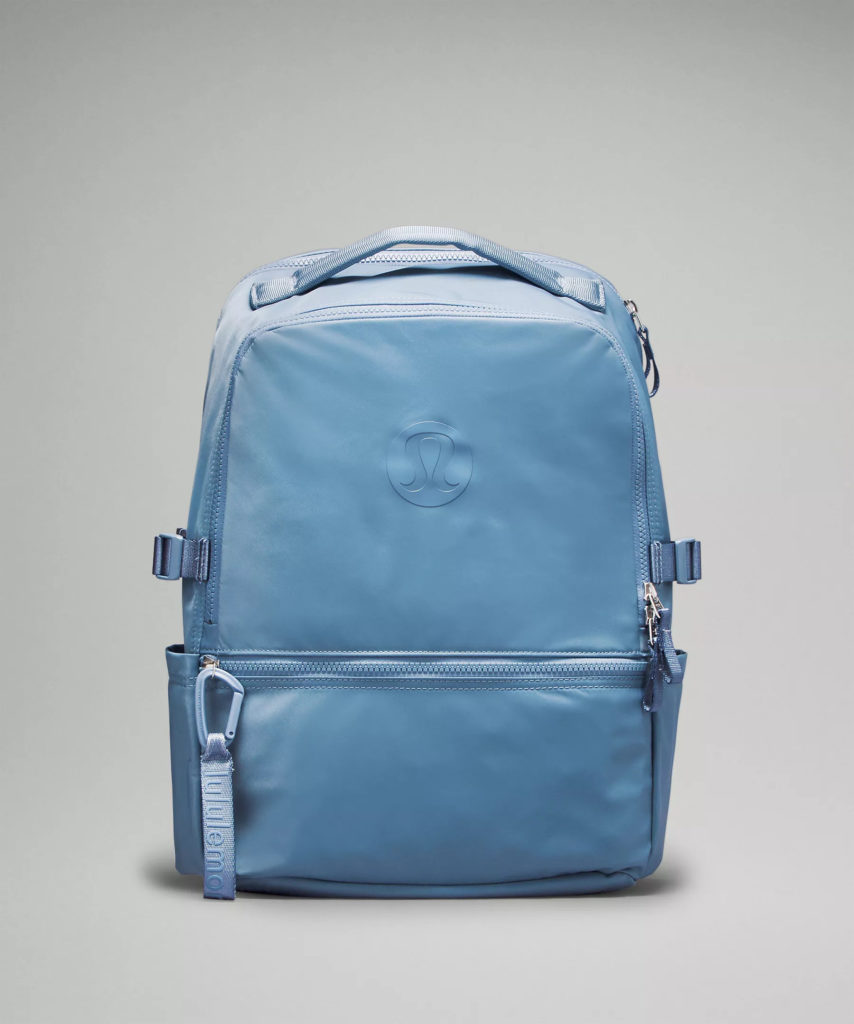 With compartments for your laptop and your workout gear, the Lululemon New Crew backpack has all your needs covered.
It's also made with water-repellent fabric, so walking in the rain on campus won't be an issue. I adore this blue hue it comes in, but it's also available in black, silver, and taupe.
23. Neoprene Zippered Backpack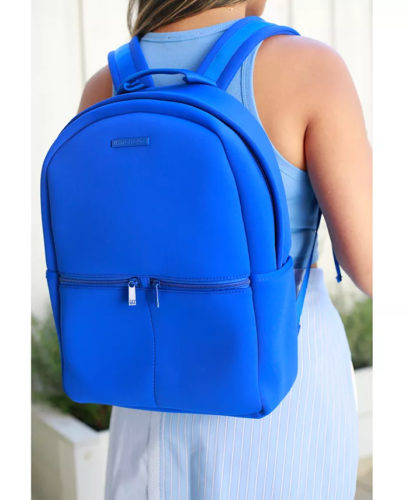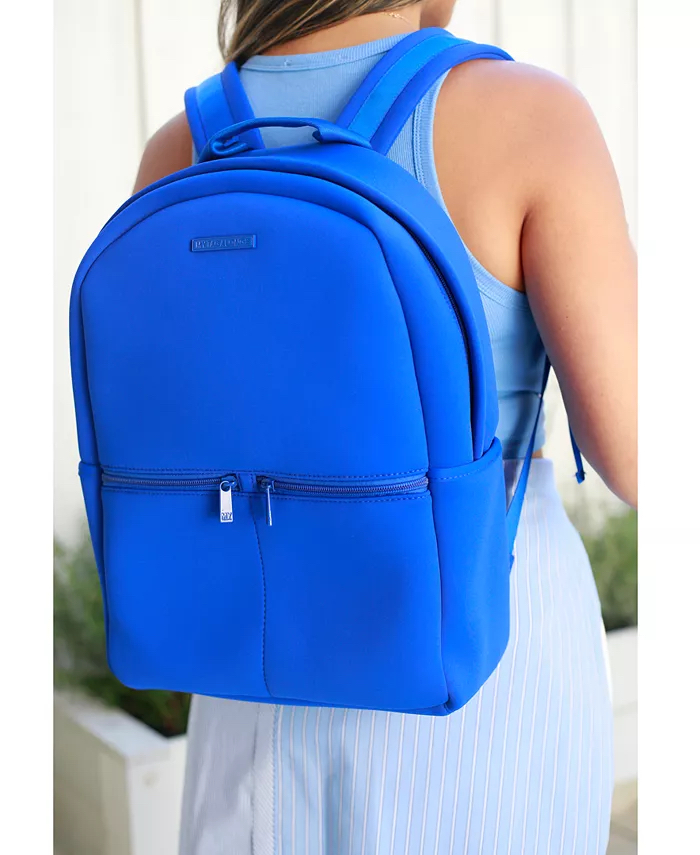 Brighten up your days with a pop of cobalt blue or berry pink in the form of this eye-catching neoprene backpack with tonal hardware and a padded laptop sleeve.
This backpack's stretchy, neoprene fabric makes it super lightweight, so you'll hardly feel like you're carrying a pack on your back!
P.S. — if bright colors aren't your thing, this backpack also comes in classic black.
24. Nike Jordan Flight Carryall Tote Bag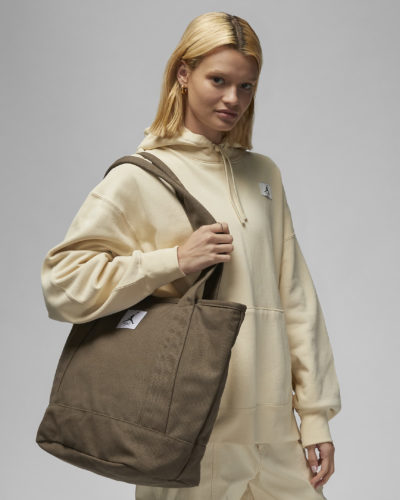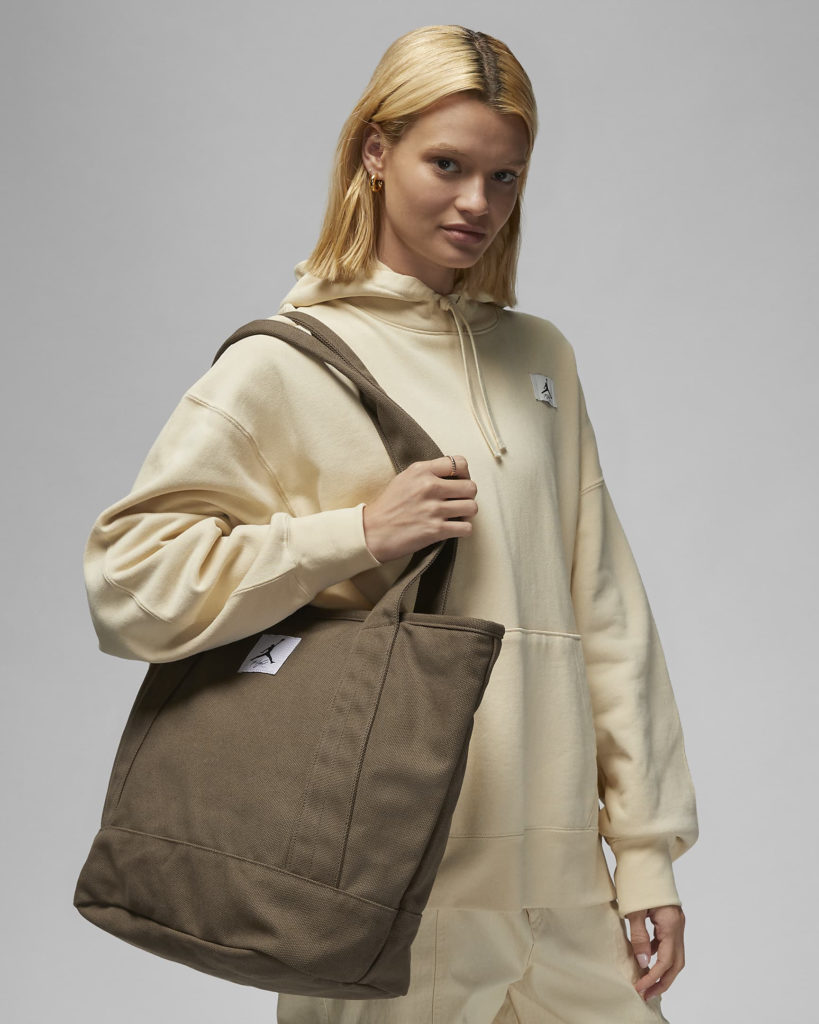 When it comes to tote bags, you'll want one that is made with super sturdy materials so that it can handle the weight of your laptop, books, notebooks, etc. That's why this Nike Jordan Caryall bag is an excellent option since it's ultra-durable and even water-resistant.
Best of all, it's got a zipper closure, which I find to be crucial for keeping your belongings intact since tote bags tend to leave your items a bit exposed. There's also a drop pocket that provides easy, fast access to your cell phone or other smaller items.
25. Herschel Survey Backpack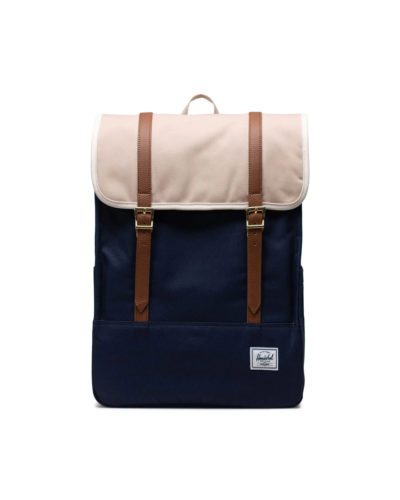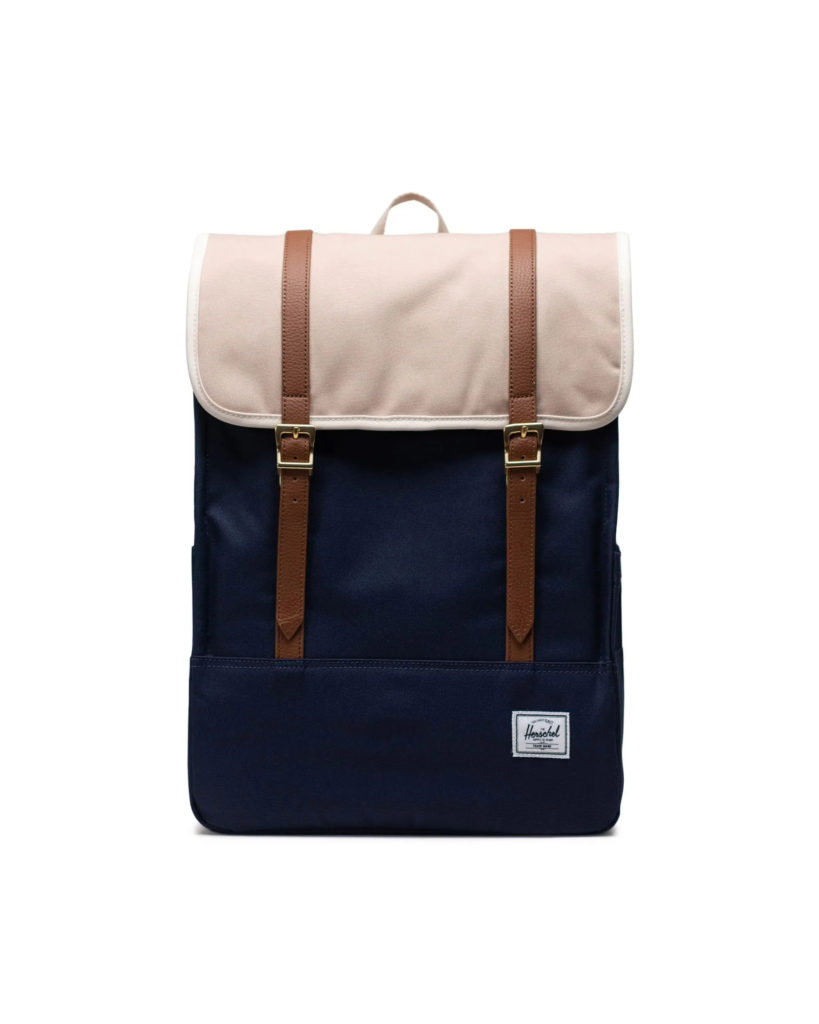 Into the dark or light academia aesthetic? It doesn't get more classically collegiate than Herschel's Survey backpack, which has contrasting magnetic straps and a sleek, timeless design.
And while it looks classic, it's made for modern-day life with a floating padded laptop sleeve and an expandable water bottle pocket to accommodate differently-sized bottles.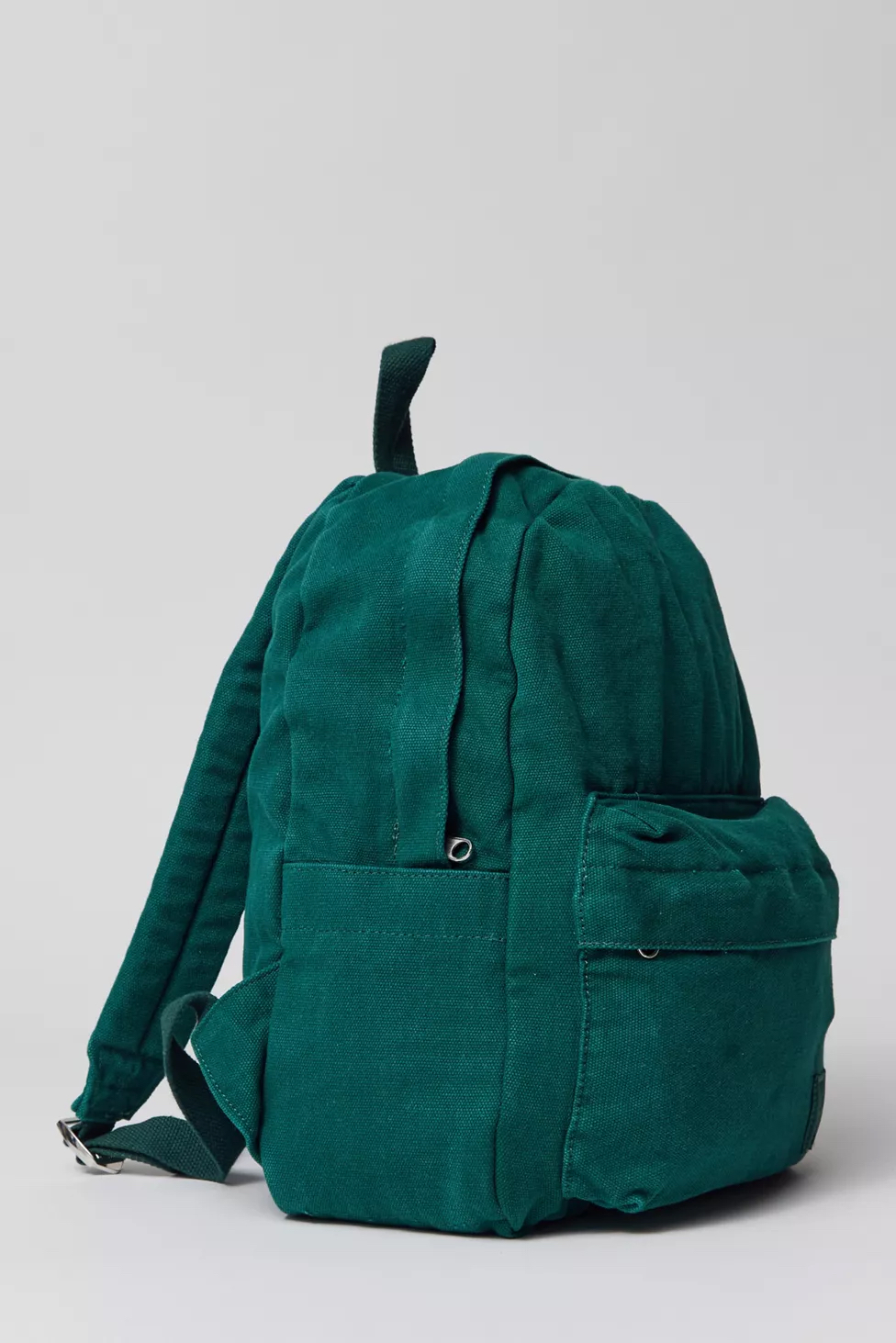 Canvas is a classic, and this canvas backpack comes in six different colors to choose from (though my favorite is this emerald green hue).
Its simple, sturdy design with a laptop sleeve and side O-ring (on which you can hang keychains) make this backpack a solid option for school.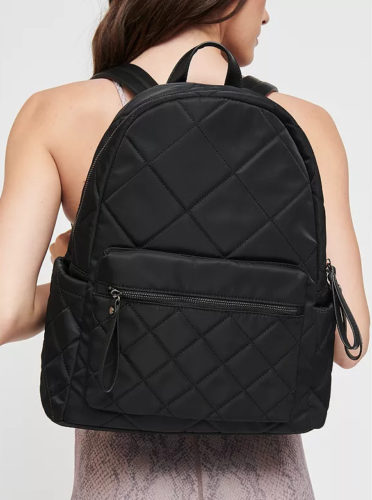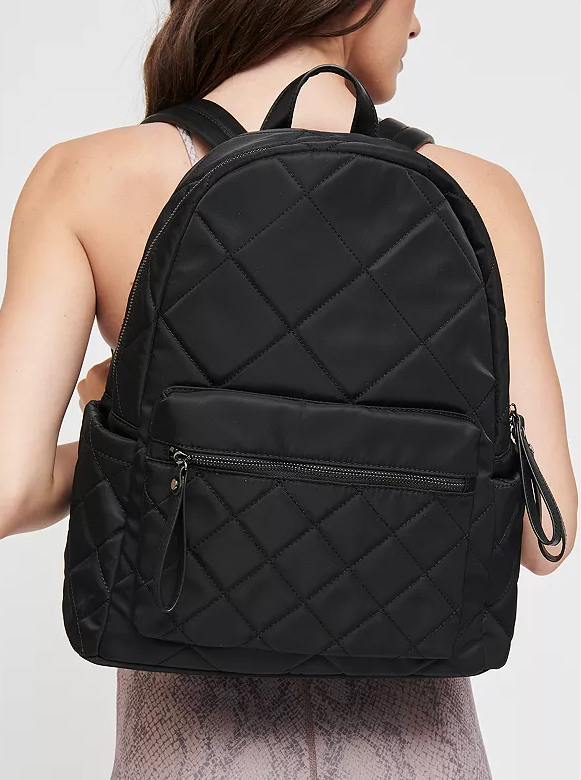 You simply can't go wrong with a plain black backpack, especially when it features a chic, quilted design. While colorful and printed packs make a statement, a black backpack is going to show less wear and tear and is versatile enough to go with just about any outfit you wear.
(If you do prefer a cute print, this backpack also comes in camo, marble, and star prints, as well).
After getting caught in the rain a few more times than I would have liked, I've become a big fan of waterproof backpacks.
This budget-friendly backpack is made with high-quality water-resistant nylon that is anti-tear, making it super durable for the school year ahead.
29. Pura Vida Tie-Dye Backpack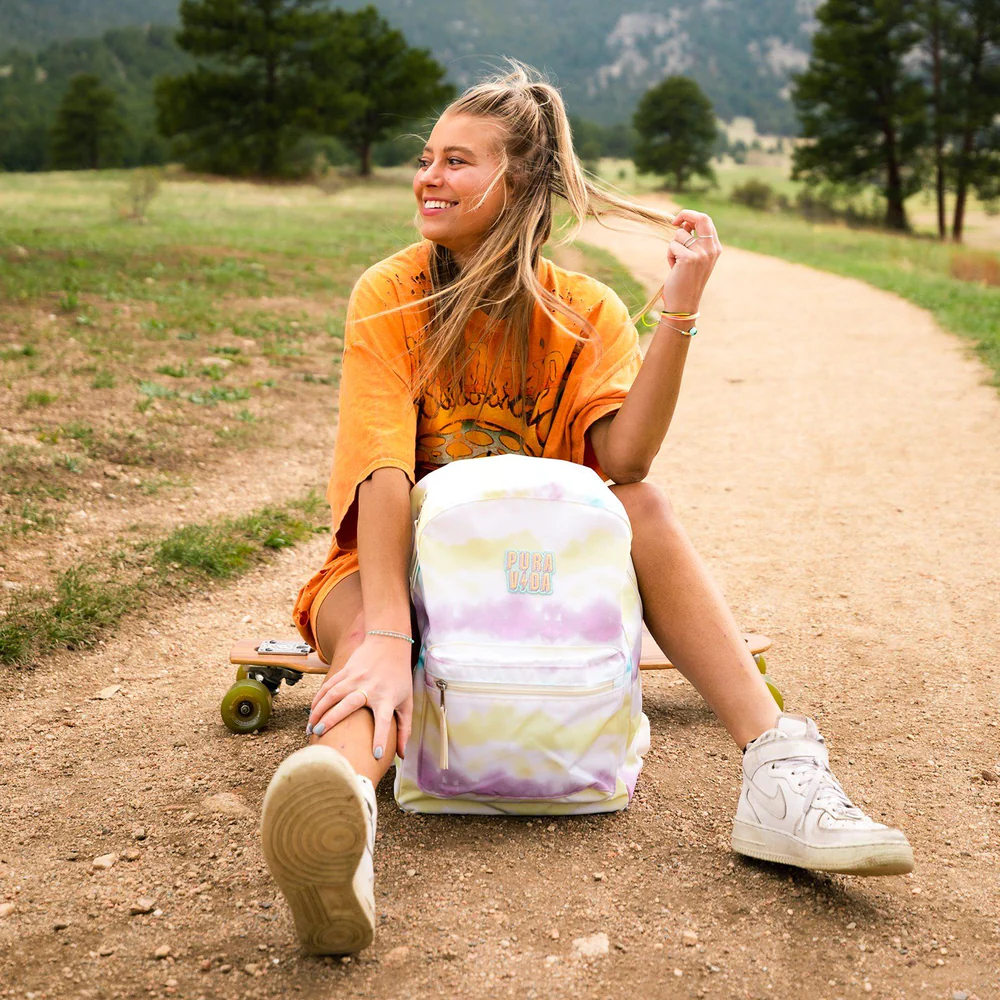 Make campus feel like a beach vacation with this fun tie-dye print backpack from Pura Vida. The summery, colorful tie-dye print will brighten you up, even on the dreariest of school days.
30. Adidas Originals Puffer Backpack
Behold: a backpack that's actually going to go with all of your outfits. 
This light beige Adidas backpack is the perfect balance of sporty and sleek, and its neutral hue makes it ultra-versatile. Plus, its puffy design adds originality for a cute touch that's anything but basic.
What do you think of our best backpacks and school bags roundup?
Would you wear these styles? Which bag is your favorite? Leave a comment and let us know!