This post may contain affiliate links, which means we may receive a commission if you purchase through our links. Please read our full disclosure here.
This post will show you decorate your dorm room, with tips and must-have items that will transform your space.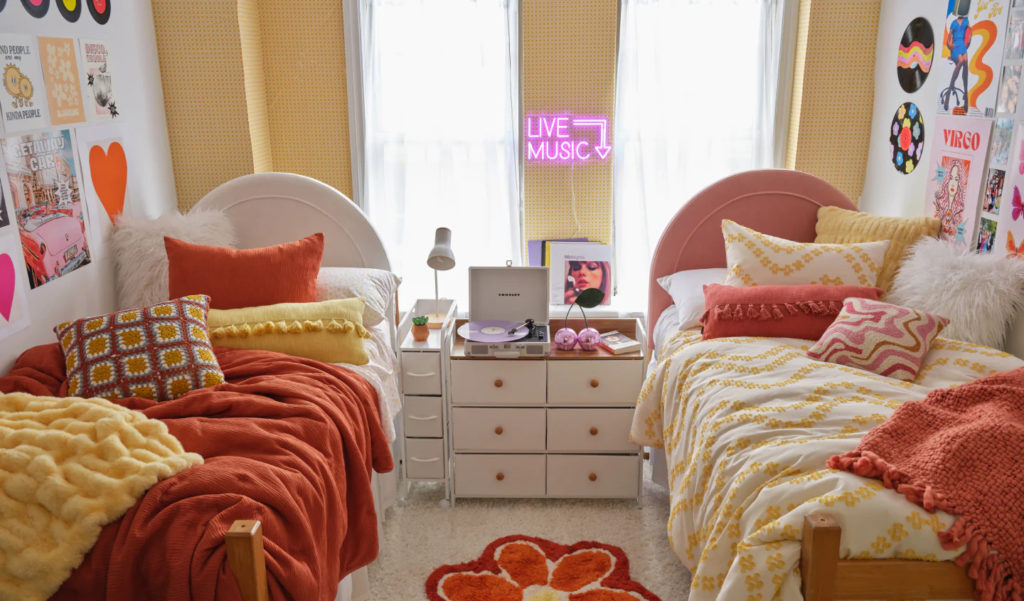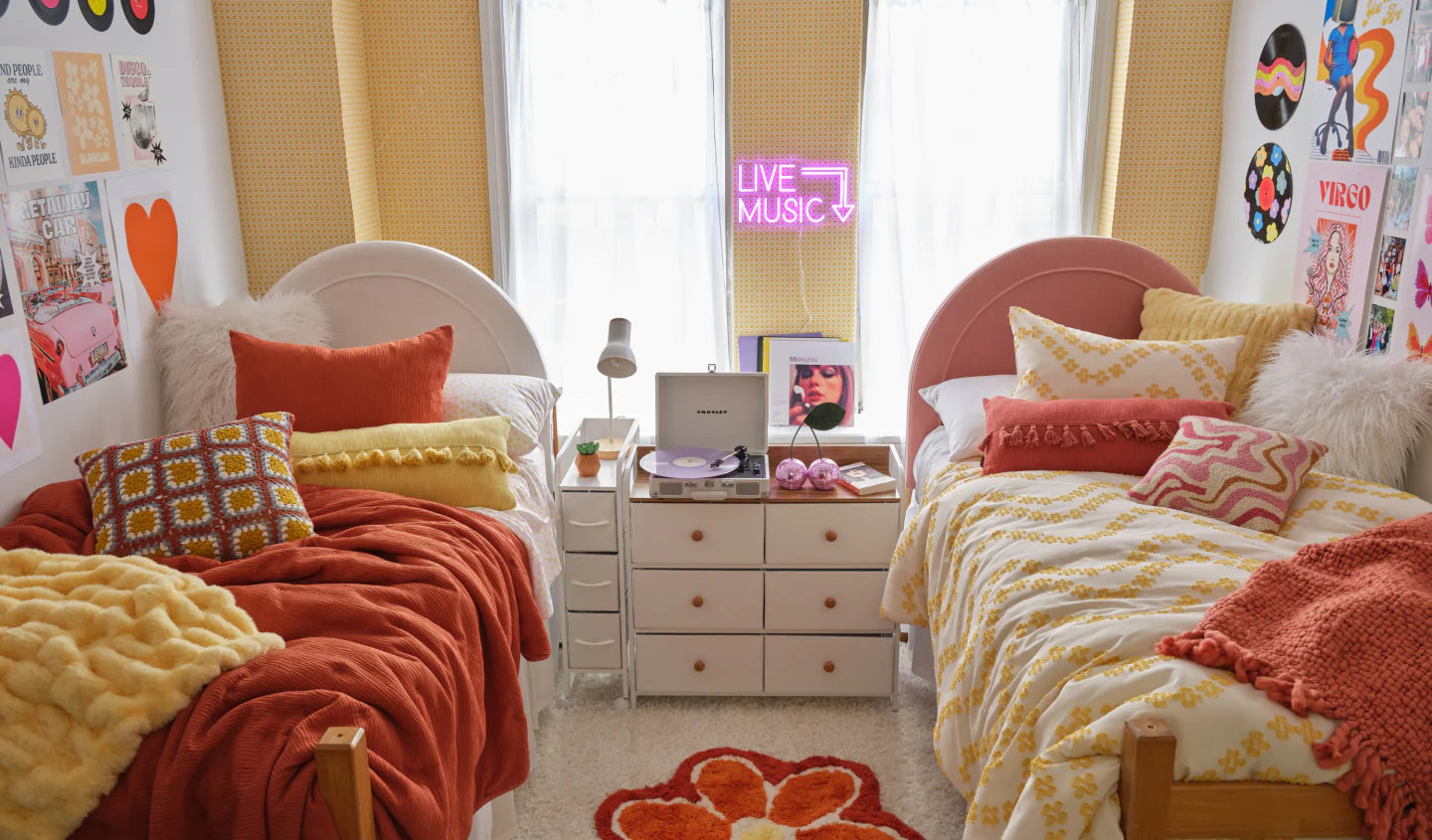 Room via Dormify
As a college student, setting up your dorm room is one of the most exciting parts of moving onto campus. It's your own little space where you can relax, study, and express your personal style.
And with all the homework, exams, and other stresses that can come with the school year, you'll surely want to create your own little "happy place" that you can retreat to amidst the college chaos.
Don't know where to start? Don't sweat it! We've got you covered with our dorm decorating guide that will transform your room into a stylish sanctuary.
Read on for the cutest dorm decorations, wall art, decorating tips, and the best stores to shop for dorm decor!
Cute Items to Add to Your Dorm Room
Most dorm rooms are pretty boring to begin with, just waiting for you to add in all the decor and personal touches that will make it feel like home. Here are the items that every cute college room needs that will help you achieve an aesthetic space in no time.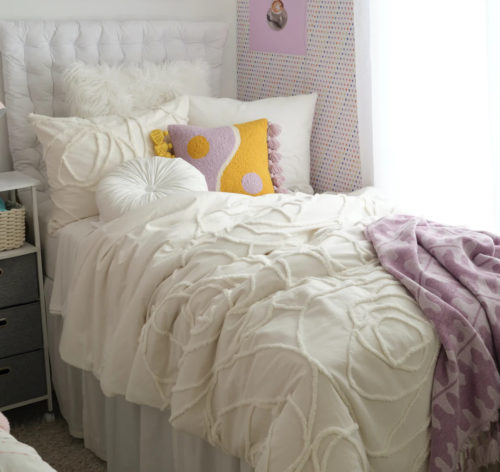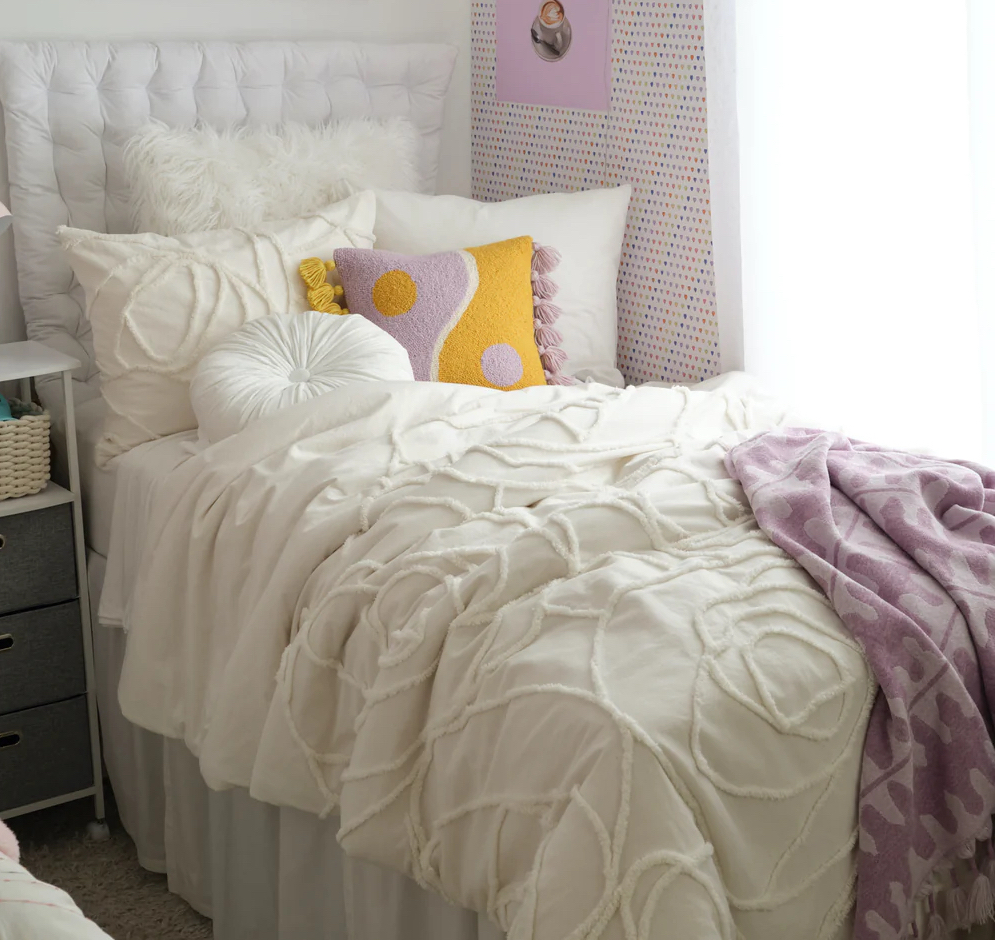 Every cute dorm room has at least one eye-catching decorative pillow (but if you can swing two or three, even better)! These small, colorful pillows that often feature textured fabric are the perfect way to make your bed look— and feel—more plush. Plus, being able to prop extra pillows behind your back or under your laptop while studying in bed always comes in clutch.
For example, this colorful Yin Yang pillow with tassels will give your bedding an instant dose of color and texture, and personality!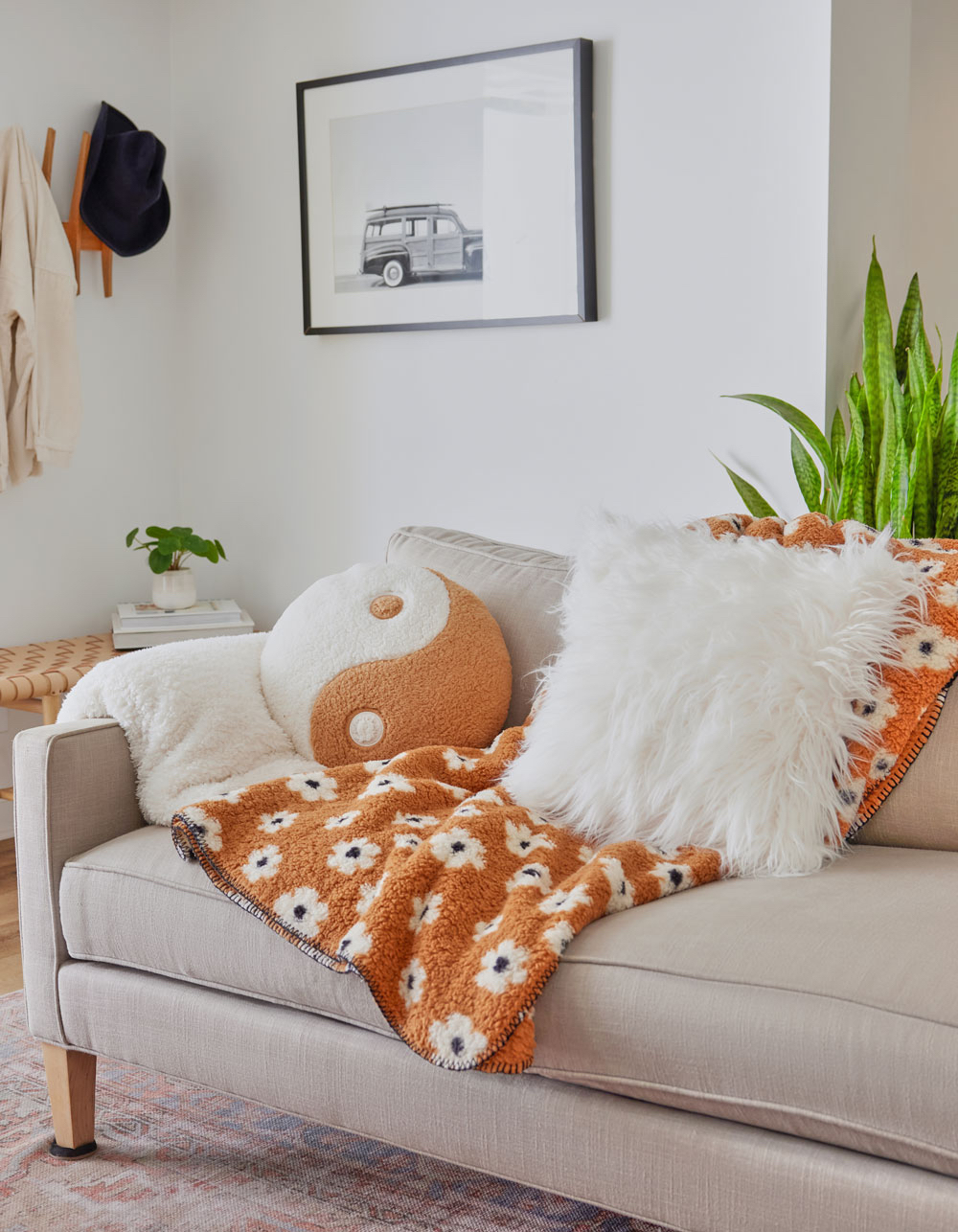 Speaking of bedding, a cozy, printed throw blanket is a total must.
For one, you won't always want to get under your comforter—it's nice to have a lighter blanket, too, for naps, watching Netflix, or even wrapping around your shoulders while you sit at your desk.
But beyond the practical aspect, a throw blanket in an appealing color or with a bold print is another way to add flair to your room and make your bed (which often is the focal point of small dorm rooms) look extra put-together.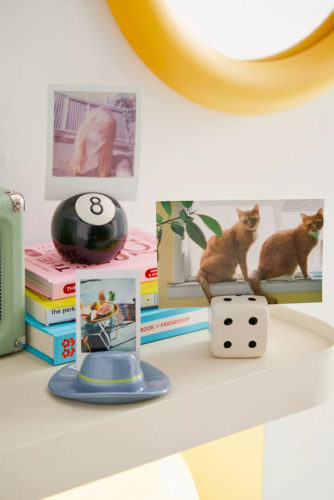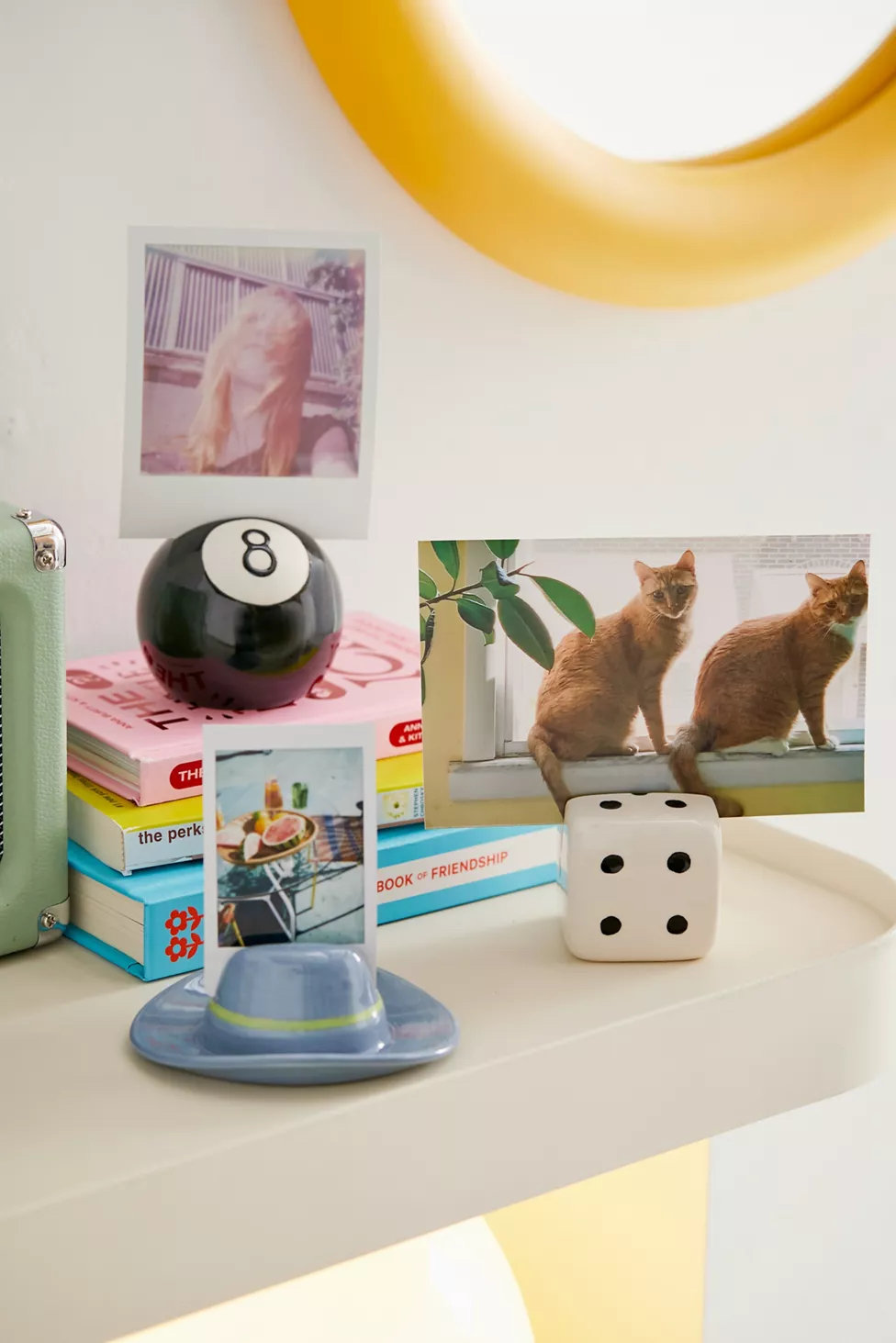 Walls are an obvious spot for displaying your photos (more on that later), but why not jazz up your desk or nightstand with some adorable photo stands?
This cowboy-shaped photo stand is such a fun alternative to a regular frame—there are also dice, cowboy boots, and other playful shapes to choose from, all of which are extremely cute.
Faux Fur Rug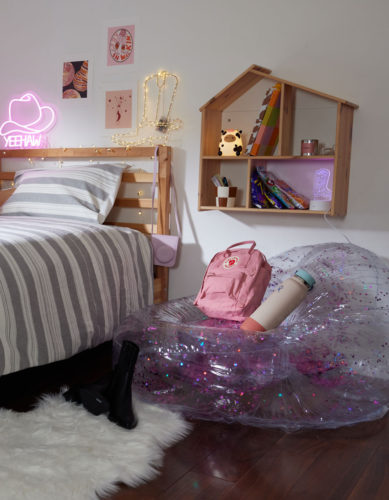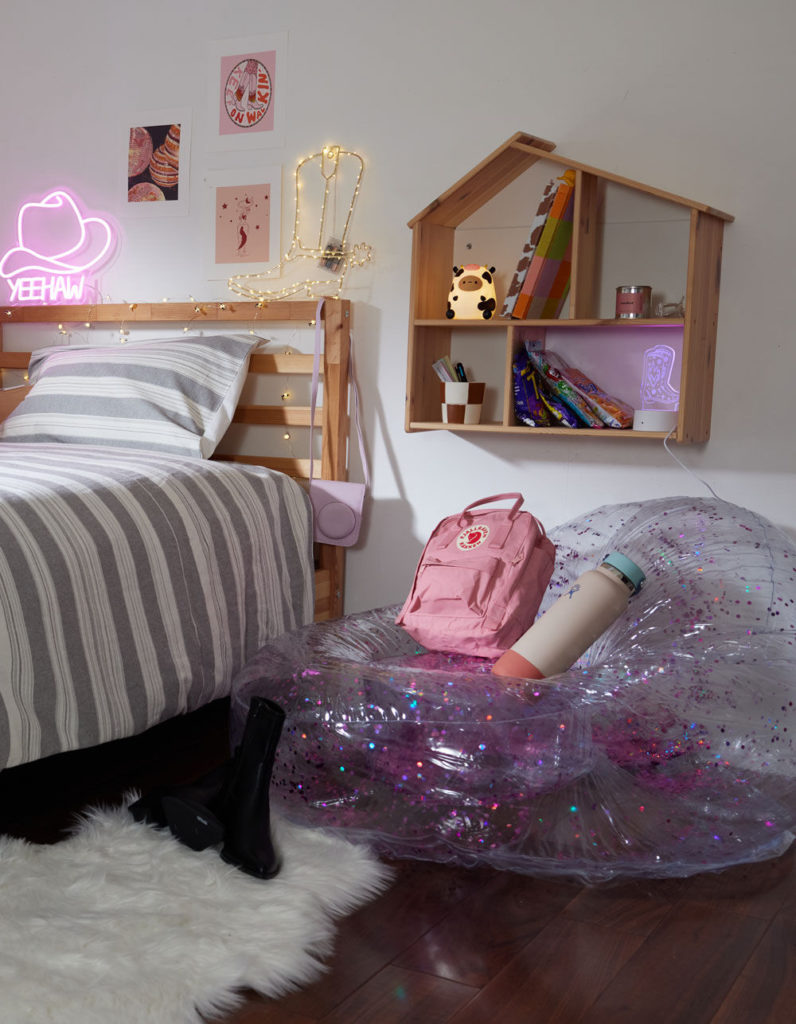 Putting down a small rug in your dorm room will make it feel so much cozier, especially a plush rug like this faux fur rug that comes in three different colors.
It only covers a small area, making it ideal for putting at the foot of your bed or near your desk to give you a soft landing.
If your dorm doesn't have any carpeting, you and your roomie may want to consider getting a larger area rug to make your room cozier; go for a machine washable rug to make your life way easier!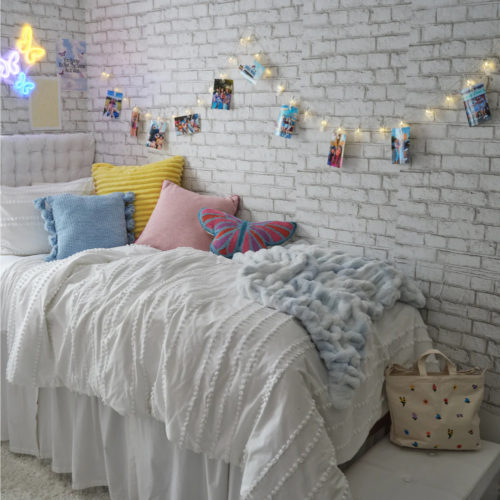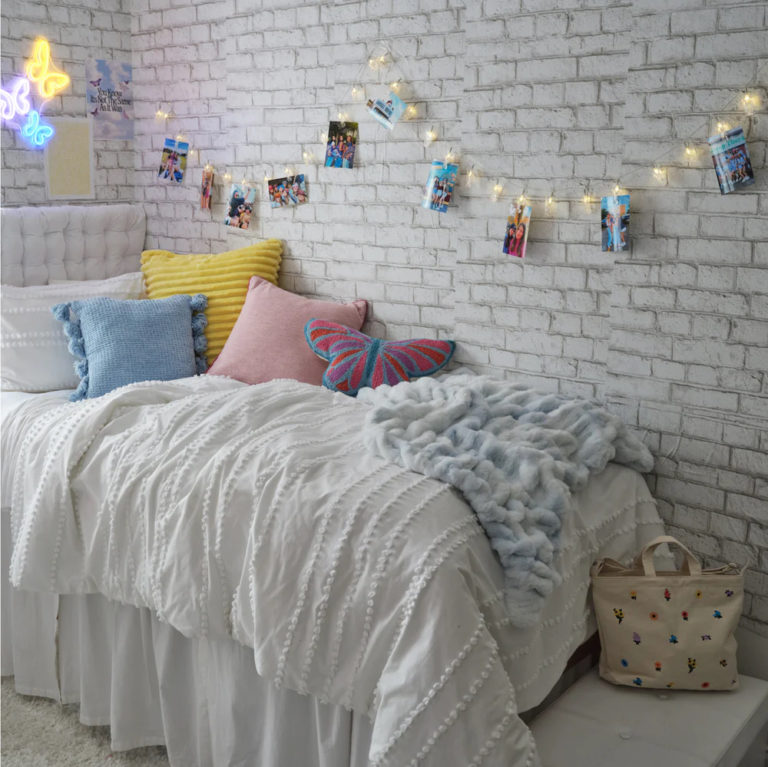 Obviously, you can't put real wallpaper on the walls in college (removal is a huge pain, and wall damage is real). That's where stick-on removable wallpaper comes in!
Cover up those boring cinder block walls and add some personality to your space with removable wallpaper featuring colorful prints or cool designs, like this chic white brick pattern.
Removable Wallpaper for Your Desk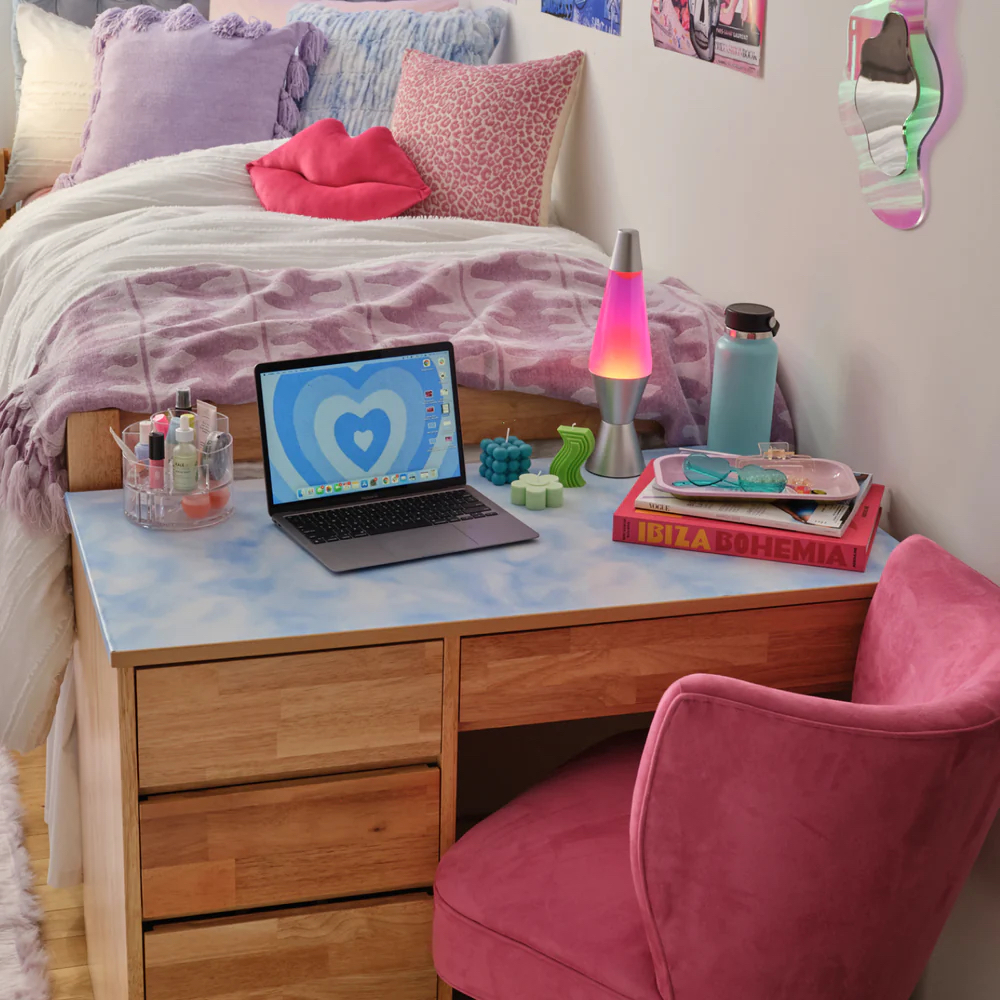 I also love the idea of using wallpaper in unconventional ways, like dressing up a standard-issue dorm desk, as seen above! You could also use it to create a faux headboard behind your bed. There are so many ways to get creative with wallpaper; it's a dorm room must.
Give your room a cozy, ethereal vibe with fairy string lights. These lights come with 50 clear clips that allow you to hang photos, postcards, and more from them for an extra decorative touch that will completely transform your dull dorm walls.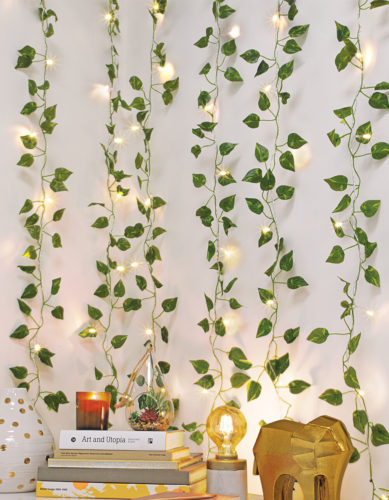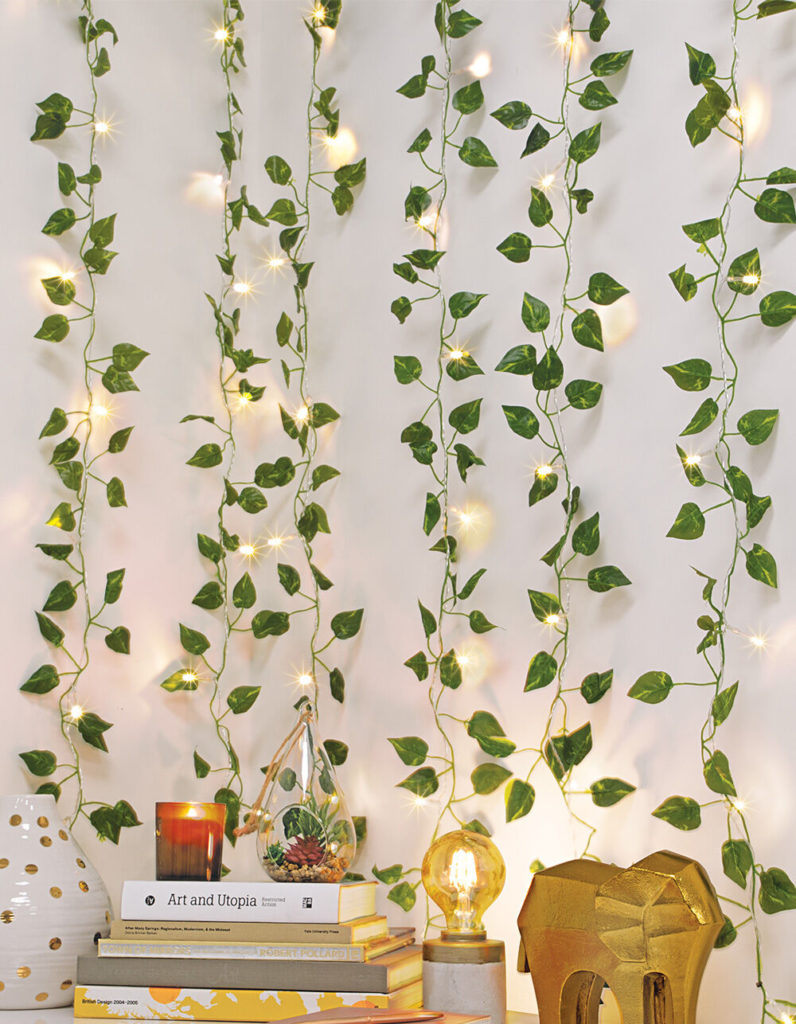 One of the most popular dorm decorations in recent years has been faux vines and vine lights, which are a great way to cover a lot of wall space and give a room an earthy, boho feel that is perfect for plant and nature lovers.
Wall Art: What to Buy and How to Arrange It
The walls of your dorm room are a blank canvas ready to be filled with all the posters, prints, and photos you desire (so long as you don't damage the walls—that's where Command strips come in handy).
Decorating your walls will make your space feel so much more personal—especially since dorm walls are usually pretty drab.
Showcase your personality with posters of your favorite bands, postcard-inspired prints, or photos of your friends and family. Here are some of our top picks: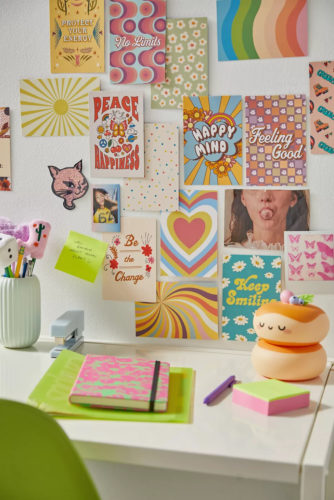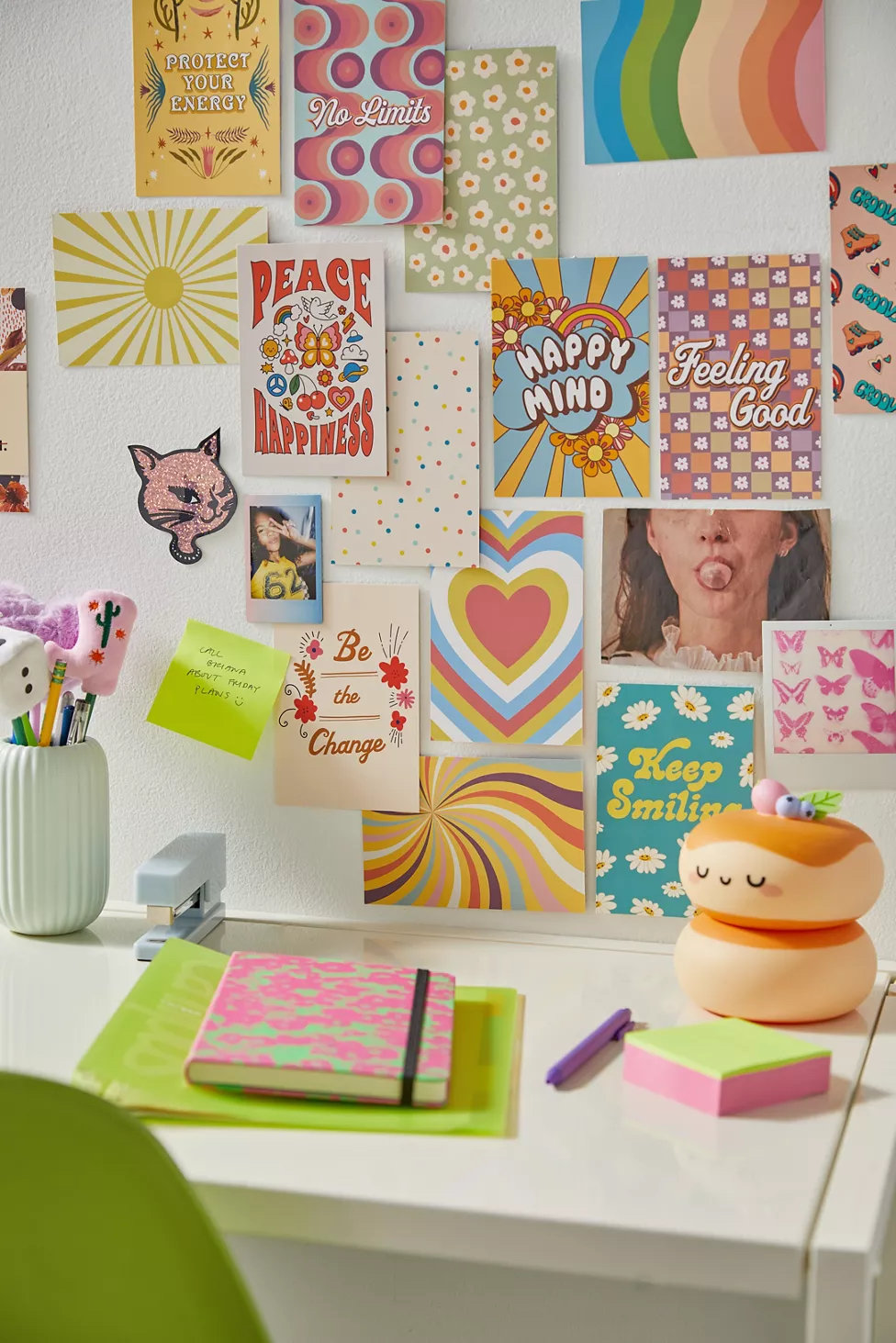 This positive vibes wall collage kit makes creating a statement wall a total breeze since it's filled with 60 poster cards that look adorable when mixed and matched.
These mini posters all feature positive messages and colorful designs with a retro feel that will brighten your space and put you in a good mood.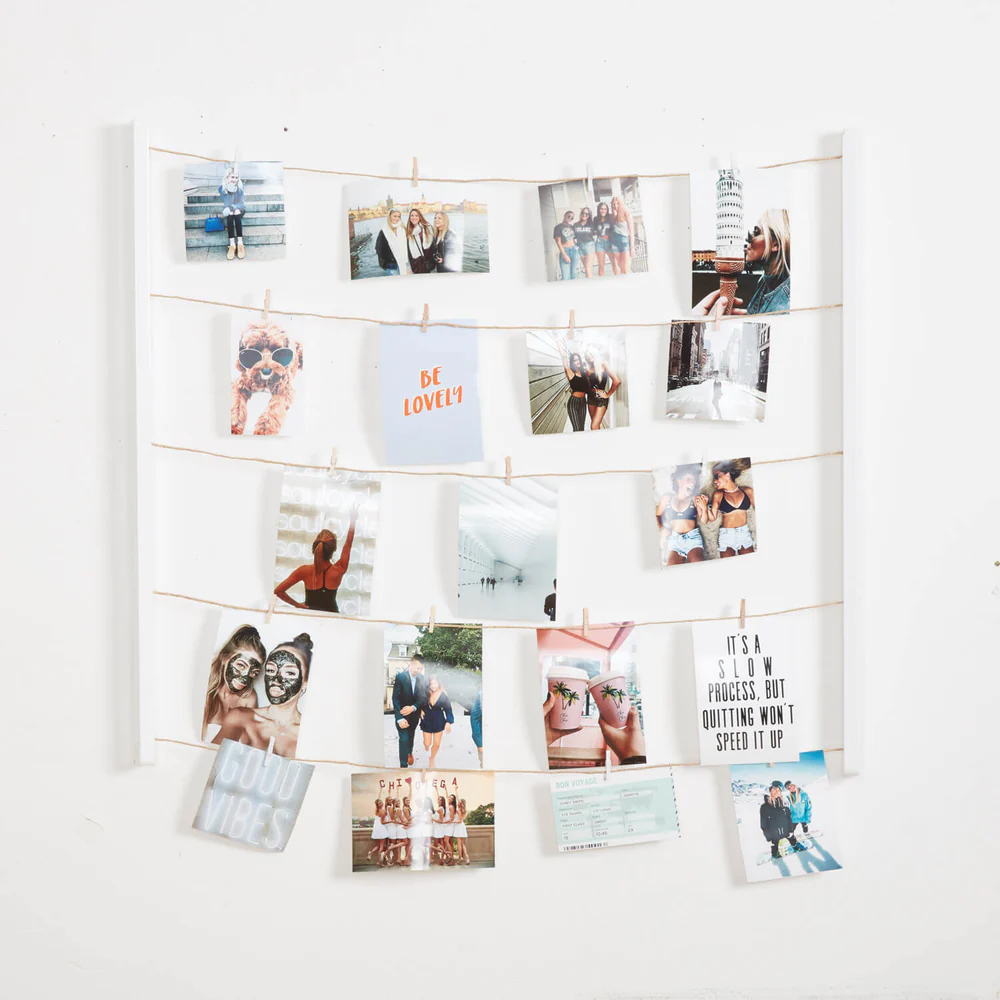 Looking for a fun way to display photos of your friends and family? This cute photo display lets you showcase your snaps, easily adhering to the wall using adhesive strips for damage-free decorating.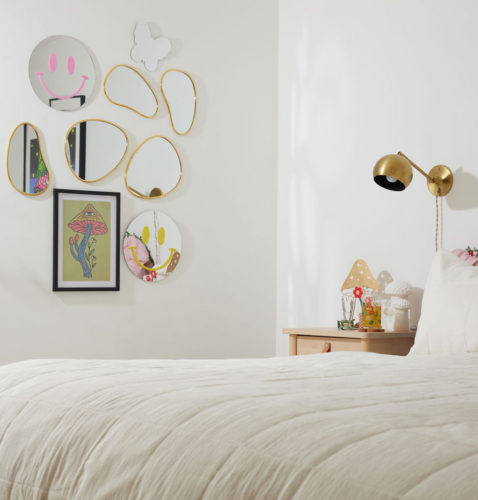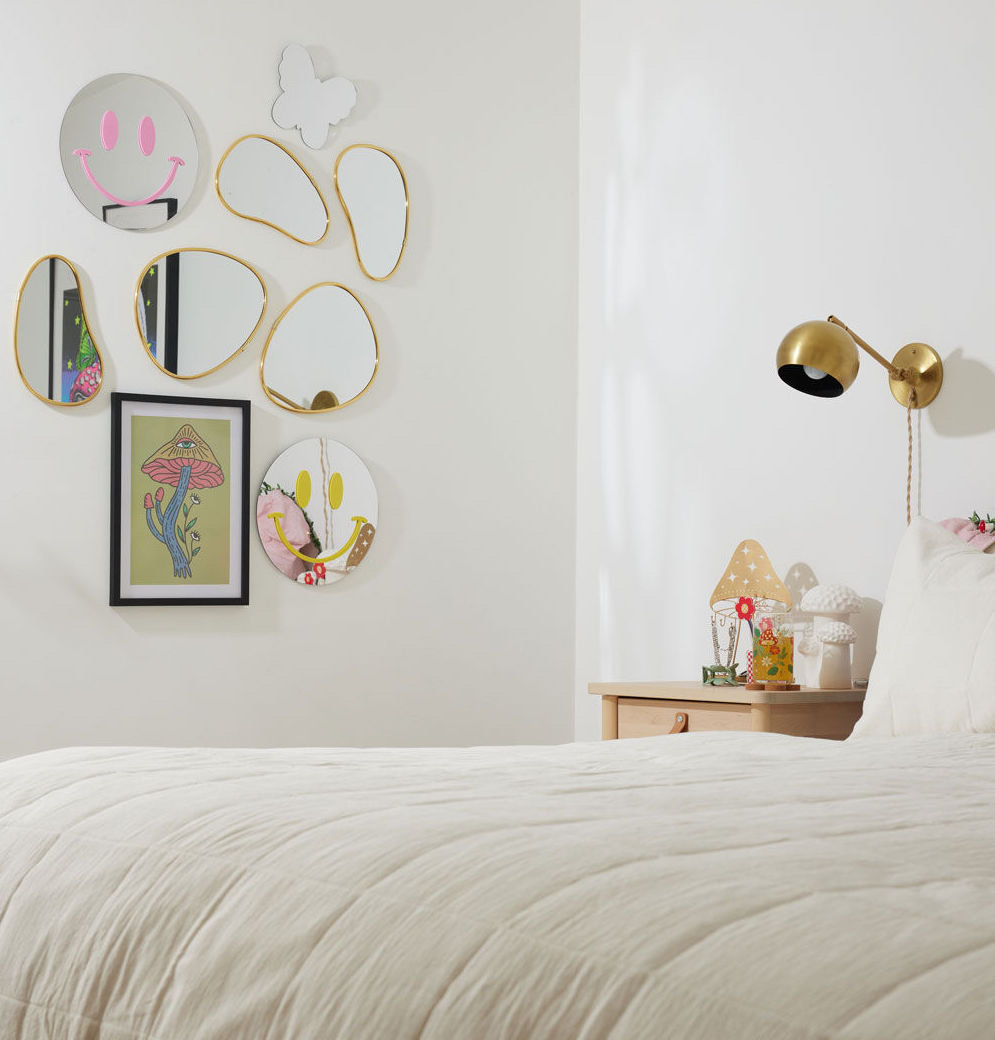 Mirrors are not only your best friend for checking your makeup and taking cute #ootd pics; they're also amazing at making a room look larger. (So key for dorms!)
In addition to an over-the-door full-length mirror which you'll definitely need to be able to see your outfits from head to toe, consider decorating your walls with smaller mirrors—especially ones in unique shapes or with fun graphics, like this smiley face mirror. Its size makes it ideal for adding to a gallery wall, and it is sure to put a smile on your face, as well.
Custom College Posters (Set of 6)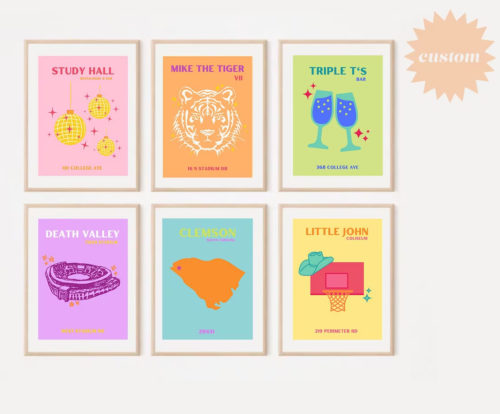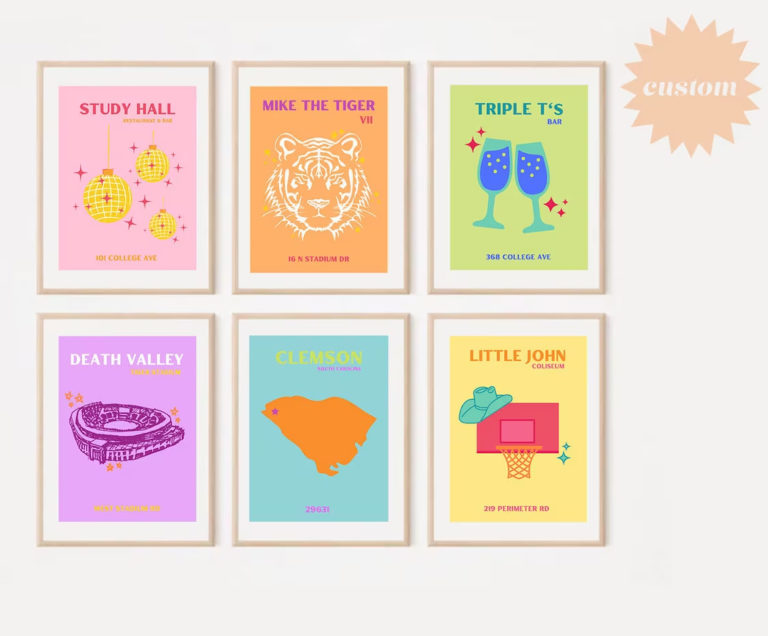 Etsy has a zillion amazing poster prints to choose from, including a massive selection of custom prints.
This set of six posters allows you to choose locations on or near your college campus, along with colors and images you'd like, to create a totally unique gallery wall that represents your university.
(FYI, these are digital downloads that you can then get printed in order to hang on your walls or put into frames.)
Trendy Posters
I'm obsessed with Dormify's selection of posters; they have some of the cutest, trendiest prints, including college-specific posters, music posters (think Taylor Swift, Drake, and Harry Styles), fun sayings, beautiful destinations, drawings, and so much more.
With so many great designs, you'll be tempted to fill up every bit of wall space that you have!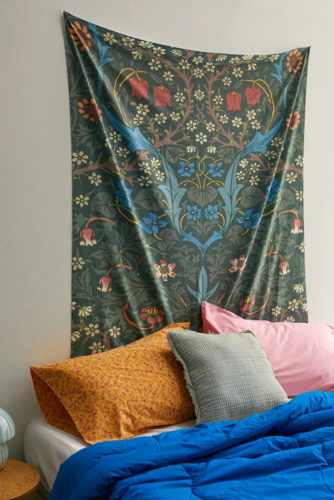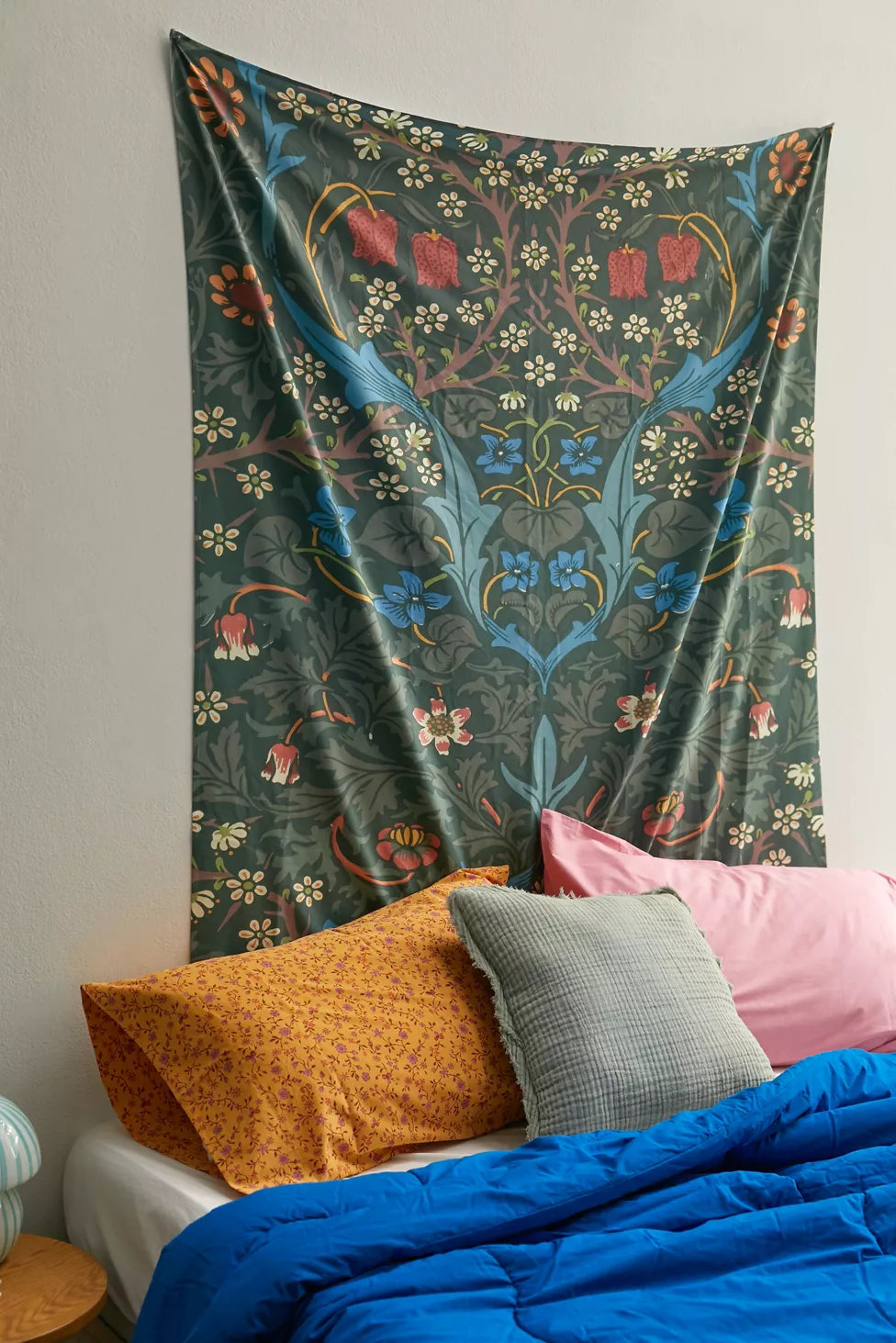 Many people buy tapestries for their dorms because they're a great decoration that looks good, can be inexpensive, and takes up a lot of space, creating less of a need for other pieces. With one tapestry, you'll be able to give your room an instant injection of color and personality.
Just be sure to check with your RA to make sure tapestries or fabric wall coverings are allowed — some schools prohibit them due to the fire code!
Art
Last but obviously not least, you can always decorate with real art! It doesn't have to be expensive to get art for your walls: You can find great art from thrift stores, Redbubble, Etsy, Minted, Society6, and even stores like Target and Walmart.
Also, you can always make your own art to hang. Many colleges don't want you to put any anchors in the walls, so if you choose to frame your pieces, you can attach them to the walls via Command picture hanging strips. 
Ideas for Arranging Photos and Art
Have your photos in frames? Put the largest one in the middle and arrange the smaller ones around it. This promotes symmetry, which is always aesthetically pleasing.
Mix up 2-D and 3-D elements for texture by putting some photos in frames and leaving some the way they are. If you want a more eclectic, bohemian feel, the frames can be mismatched; otherwise, choose standard solid-colored frames that can be easily hung up.
Try creating a collage in a distinctive shape, like a heart. This is an easy way to arrange photos that are a mix of landscape and portrait and could make an adorable faux headboard!
For a homey feel, get some twine or similarly thick string, some clothespins, and clip your photos up! You can even create an interesting collage by alternating photos and quotes, words, or even clipping these to Christmas lights (use cool LED lights, or keep your photos away from the bulbs to avoid a potential fire hazard)!
If you have mostly landscape-oriented photos of scenery, try arranging them in a border near your ceiling, as seen here. This can be near your bed or as close to the ceiling as you're allowed.
Have photos with good color value? Arrange them in rainbow order for an aesthetic look.
Fall Dorm Decor
The back-to-school season also marks the beginning of fall, which is arguably one of the best seasons to decorate for! If you're looking to give your dorm room a seasonal feel and make it ultra-cozy for the fall, try these fall dorm decor ideas.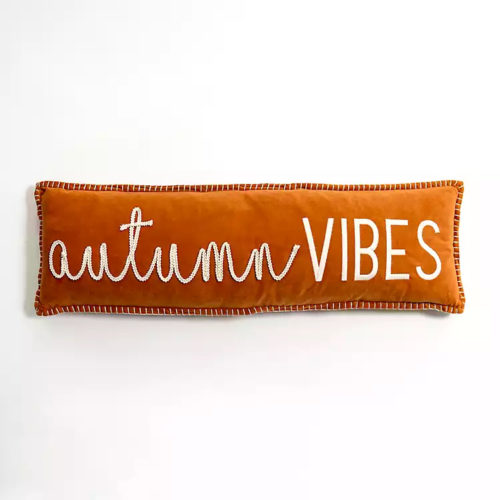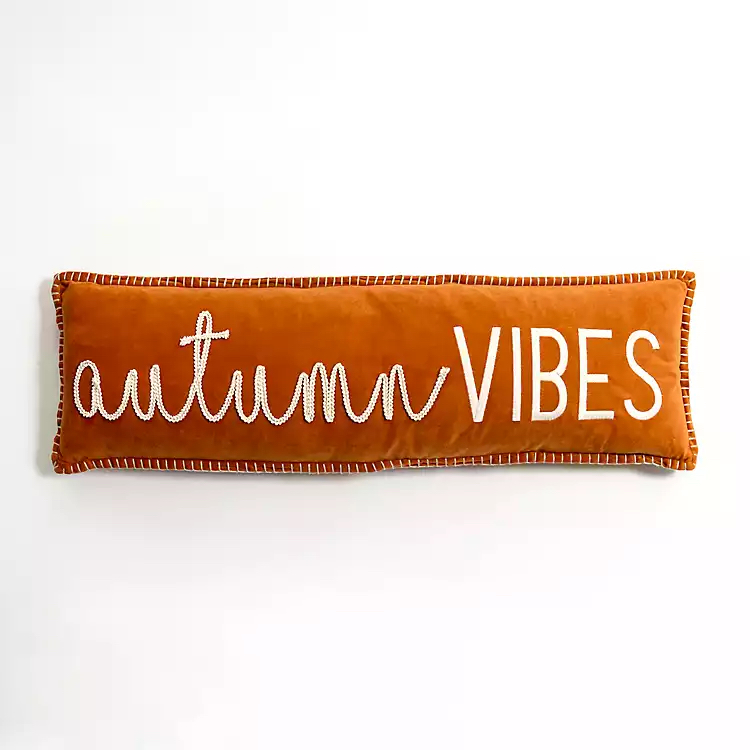 Add a fall-inspired decorative pillow to your bed for a seasonal touch, while also adding to its cozy factor. This "Autumn Vibes" pillow has a velvet construction and a unique shape that will stand out against the rest of your bedding.
Nothing says "fall" like pumpkins do! These adorable faux velvet mini pumpkins come in a pack of 12 so that you'll have plenty to scatter around your dorm room: on your desk, nightstand, etc… and your roomie's, too.
In addition to traditional fall hues, these are available in pinks, blues, and other trendy color combinations, so you'll be able to find a pack that matches your dorm aesthetic.
"Hello Pumpkin" Fall Door Sign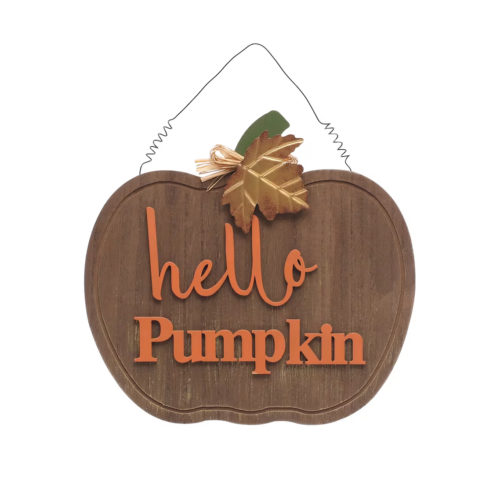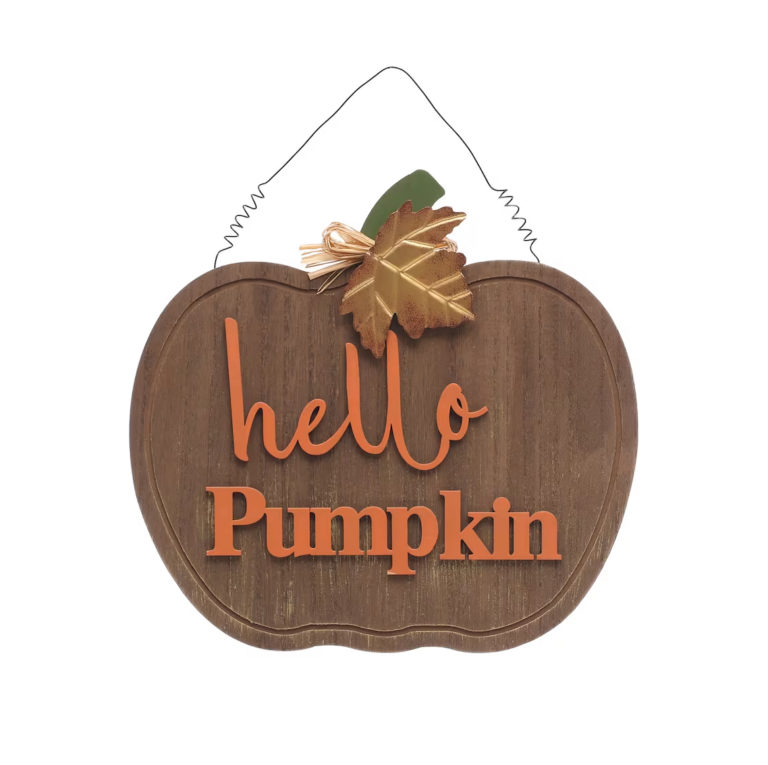 Don't forget about your door! The door to your dorm room (or bedroom in a college apartment) is prime real estate for decorating all year round, but especially in the autumn.
Welcome visitors with a fall door sign, like this cute "Hello Pumpkin" sign that you can easily hang off of a Command hook.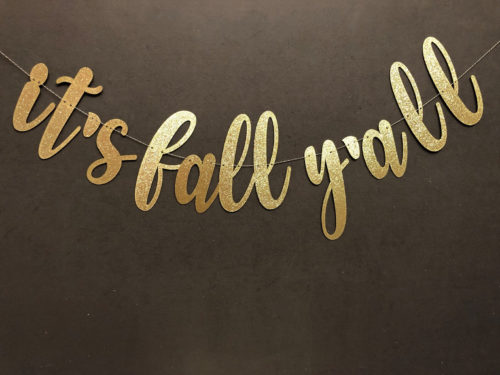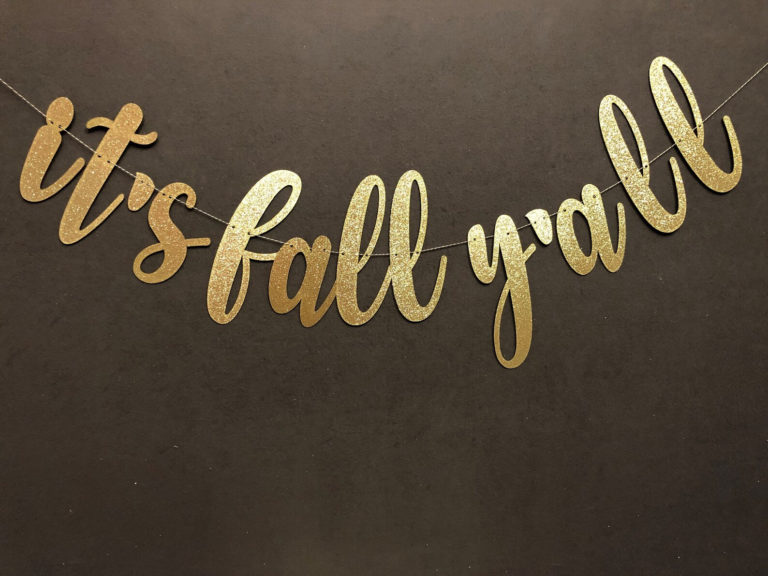 Lightweight banners and garlands are easy to string across your walls or doorways, so why not pick up a seasonal one like this "It's Fall Y'all" banner? It's a fast, simple way to add autumnal flair to your living space.
Best Places to Buy Dorm Decor
Ready to go shopping for your dorm? These are our favorite places to shop for the cutest dorm decor to transform your space.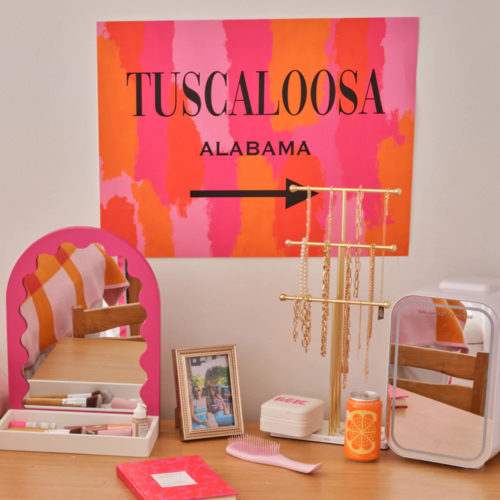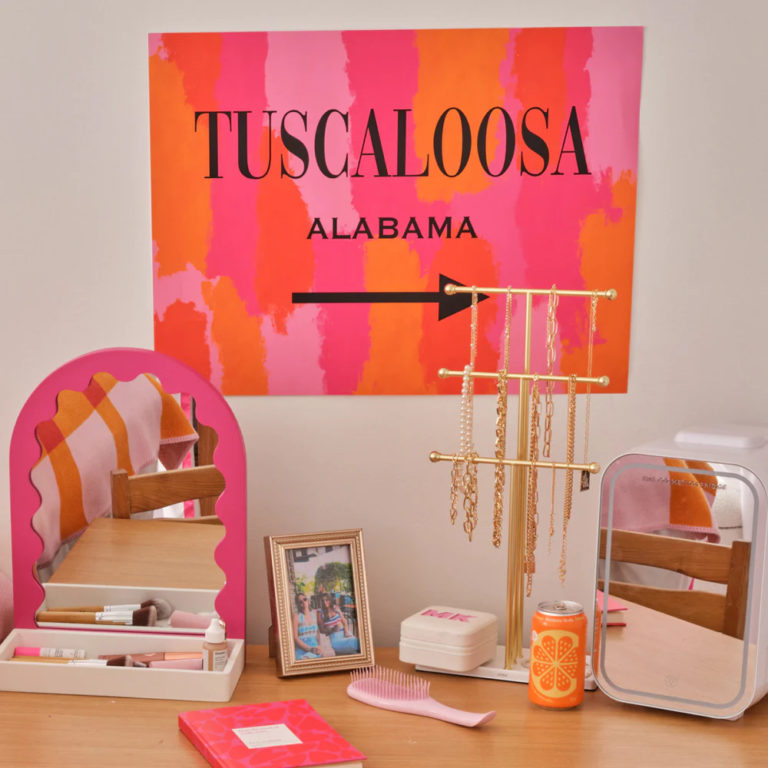 The name says it all! Dormify is the ultimate site for the trendiest dorm room decor, with just about everything you need to make your room look totally Pinterest-worthy.
From the essentials to the extras, Dormify makes it easy and fun to shop for your room: you can shop by room to get major inspiration from dream dorms like the "VSCO Preppy" room or the "Lavender Haze" room, or you can shop by aesthetic with on-trend options including "Coastal Cowgirl," "Barbiecore," and "That Girl."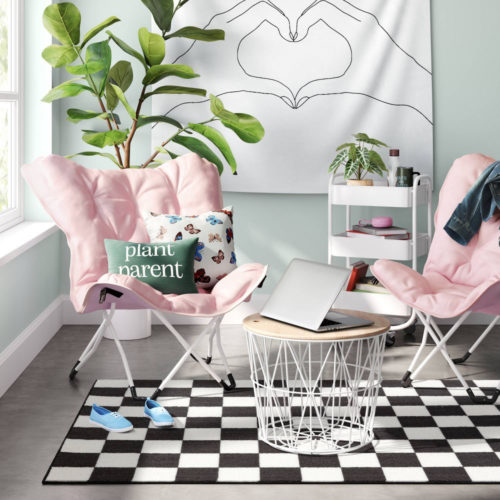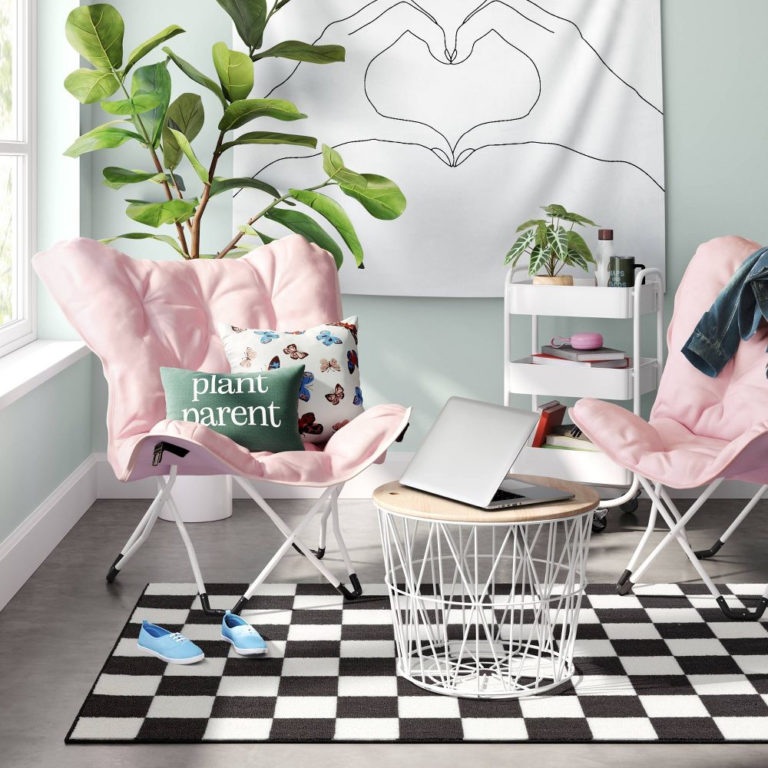 It's no secret that Target is a one-stop shop for just about anything you could want, including dorm decor! With affordable prices, practical pieces, and adorable designs, you don't want to miss Target's dorm decor section, whether you shop in-store or online. While you're at it, you'll be able to pick up school supplies, snacks, and whatever else you need while at school.
Also be sure to check out similar stores like Walmart, Kmart, and Kohl's for similar, budget-friendly finds.
So you need something for your dorm, and you need it ASAP. That's what Amazon's "Off to College" section is for! You'll have access to thousands upon thousands of items, many of which can be delivered to you in just a day or two if you have a Prime membership.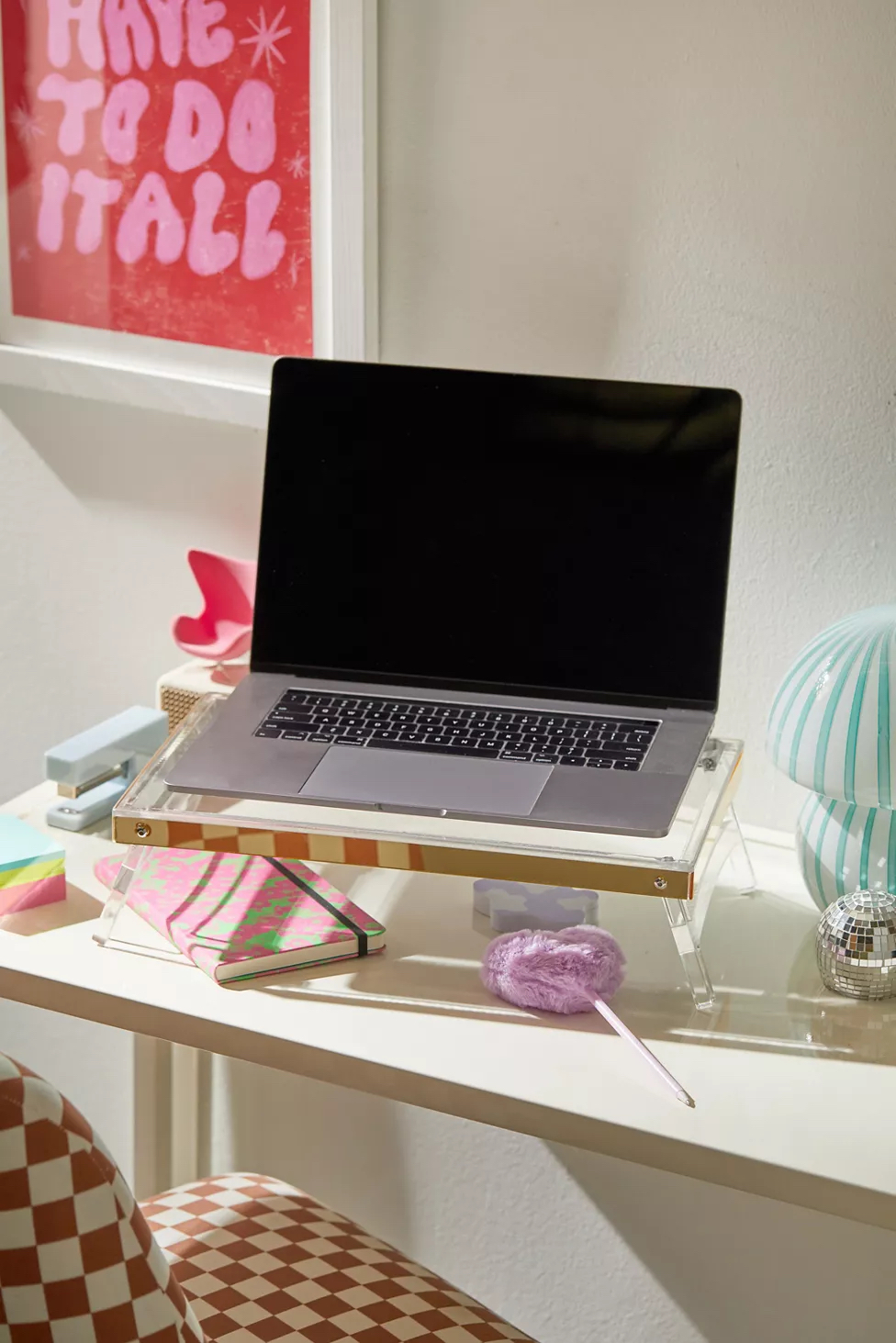 Want to recreate those gorgeous apartments that you see on Instagram? Urban Outfitters is the right place for you.
Not only does UO have great clothing, but its home department is equally spectacular. You can find an endless amount of unique and playful designs with an entire section on their website dedicated to small space decor, making it super easy to find exactly what you need.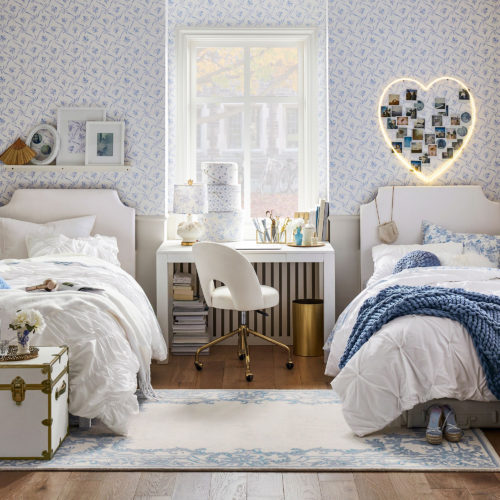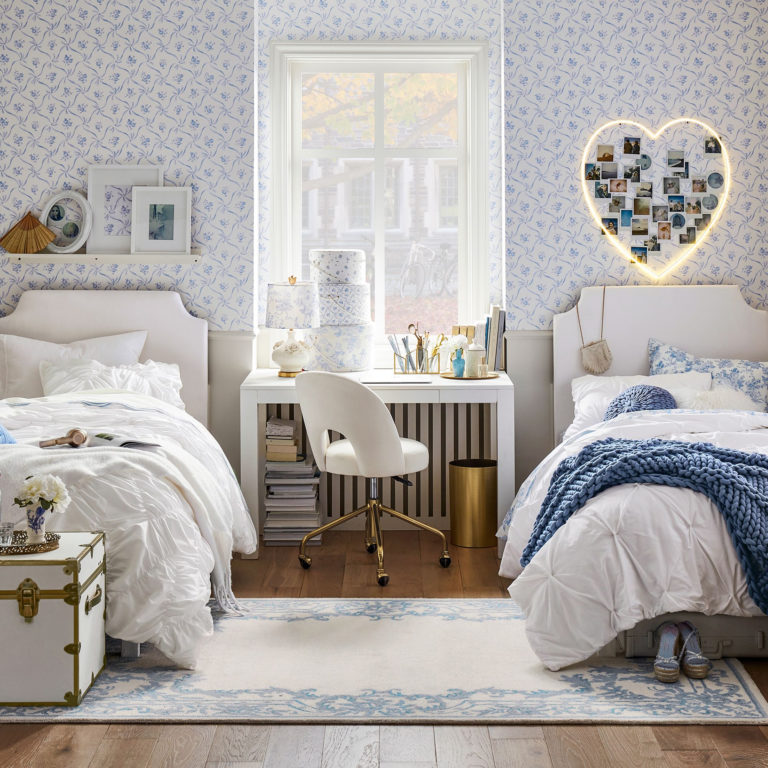 From quality bedding to stylish rugs, Pottery Barn Teen (a.k.a. PB Teen) has a wide selection of dorm room goods that are likely to last you all four years of college. Many of the pieces have a classic, preppy vibe that will give your room an upscale feel.
Be sure to check out their Dorm Lookbook for more interior inspiration, featuring aesthetics like "Boho Prep" and "Clean Neutrals."
What do you think of our dorm decor ideas?
How will you decorate your dorm room? Will you be trying any of these dorm decor ideas? Leave a comment and let us know!