This post may contain affiliate links, which means we may receive a commission if you purchase through our links. Please read our full disclosure here.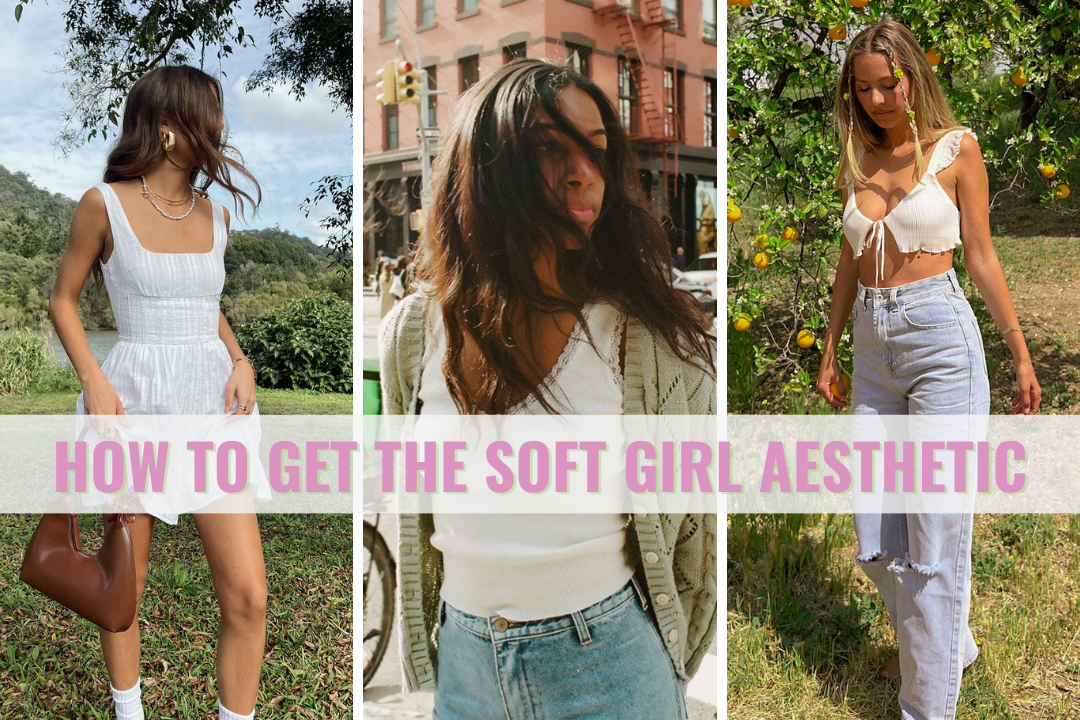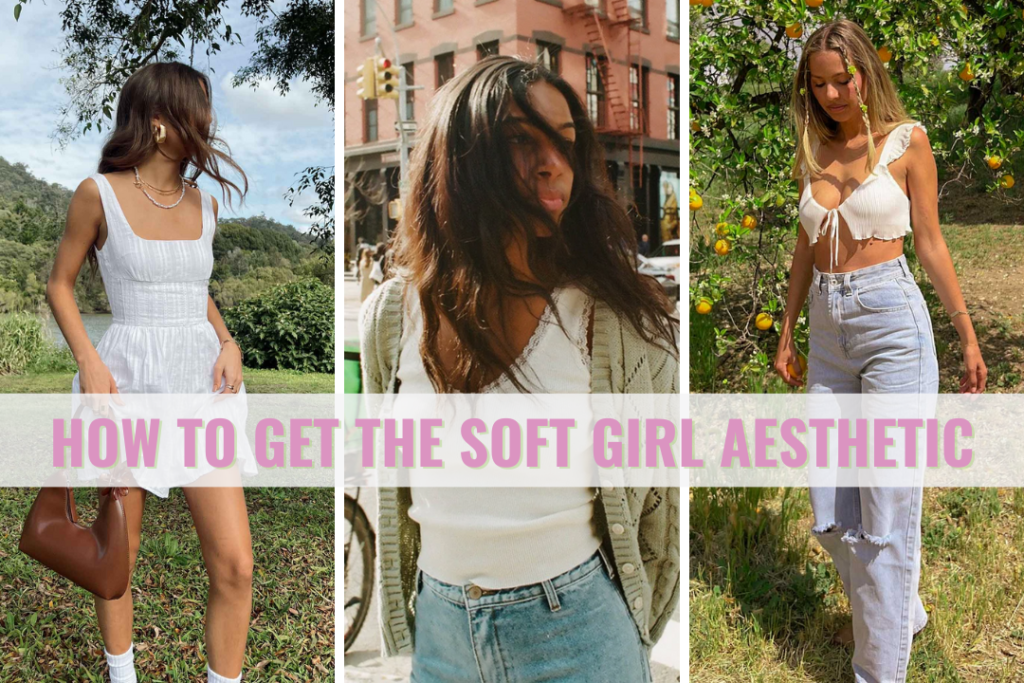 These days, there's an aesthetic for everything. And, from romantic academia to barbiecore to coconut girl to clean girl, we've covered most of them. Today, we're diving into the world of the "soft girl," an aesthetic characterized by mini skirts, pastels, '90s references, and all things sentimental and sweet.
Read on to learn everything you need to know about the soft girl aesthetic and find out if it's for you. Also, we've got some adorable soft girl outfit ideas to get your inspiration going!
What is the soft girl aesthetic?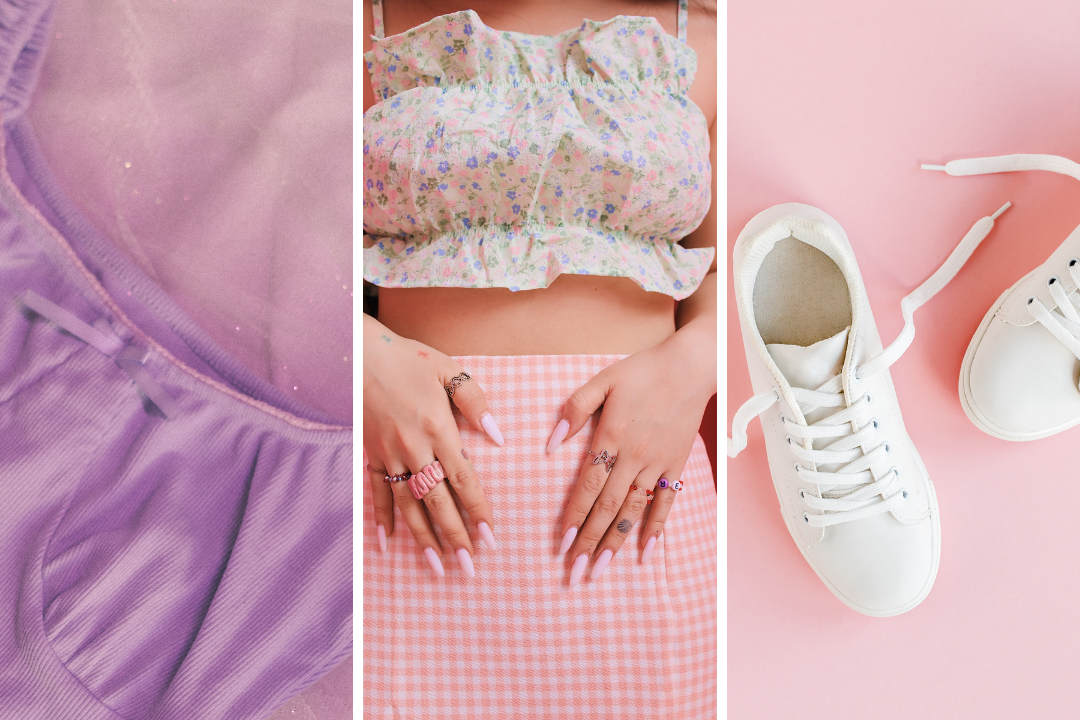 First popularized on TikTok, the soft girl aesthetic is a sweet and cutesy take on '90s and 2000s Y2K fashion, with a 2020s twist. Think pastel colors, mini skirts, crop tops, cardigans, floral dresses, butterflies, and hearts. Originally a mix of e-girl and VSCO, the soft girl aesthetic has taken on a life of its own in recent seasons.
For some, soft girl is purely a fashion aesthetic, but for others, it's a lifestyle, all about embracing your sensitive and nostalgic side.
Cliff's notes version — here are some hallmarks of soft girl fashion:
Pastels (light blue, lavender, light yellow, light green)
Pops of brights (orange, pink, cobalt)
Ditsy floral prints
Light-wash denim in mom or wide-leg shapes
Cropped cardigans
Skirts (mini and midi), often with slits
Lace details
Pleats on skirts
Lettuce hem tops
Plaid and argyle prints
Hair clips
Mini purses
Ruffled socks or those with cutesy details
White sneakers
Chunky platform heels
Remember that soft girl fashion isn't just one thing; it's more about combining the above into a recognizable aesthetic, which we'll get into in the outfit section below.
Soft Girl Outfit Ideas 
Now we've got the basics down, here are some outfit examples to help you nail the soft girl look.
Flower Knit Cardigan + White Dress
One of the quintessential soft girl outfits is a little white dress paired with a colorful cardigan sweater, ideally in a pastel shade.
The look above includes a perfect example of a soft girl cardigan. It's sweet and pastel for those girly vibes, yet it's a little slouchy and oversized for a cool feel. And we can't forget the '90s daisy graphics!
Rock this sweater with a little white dress or with jeans and a crop top. Add white sneakers and jewelry and you're good to go!
Floral Dress + White Shirt + Converse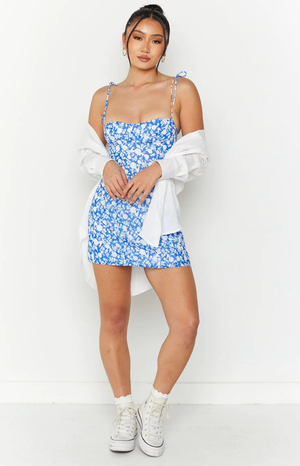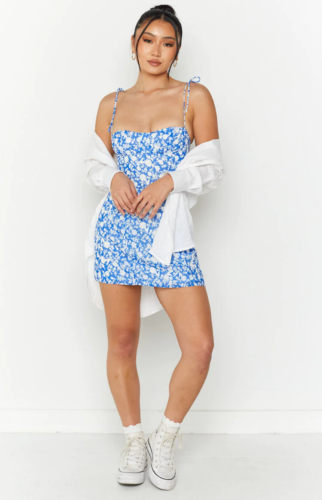 Here's another easy example of a soft girl outfit that takes almost no effort.
Just grab any little floral mini dress (spaghetti strap versions are especially soft girl-approved) and layer it under an oversized white button-down. Add ruffle socks and white Converse high-tops and you have the perfect soft girl 'fit.
Pastel Shorts + Crop Top + Denim Jacket + Sneakers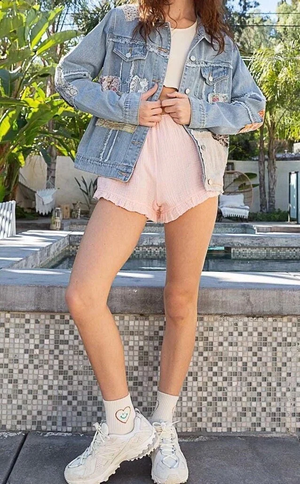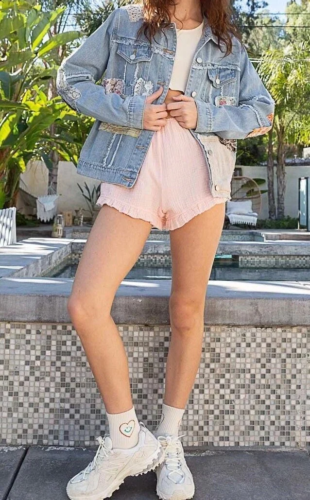 Here's a slightly less expected take on soft girl fashion, a perfect look as we head into the fall transition season.
This outfit combines pink lettuce hem shorts with a white crop top, white sneakers, and an oversized denim jacket. The jacket is what gives this look its interest, thanks to its patches and sweet, feminine graphics. The rainbow heart socks are the cherry on top of this perfect little look.
Cute Lacy White Dress + Cute Jewelry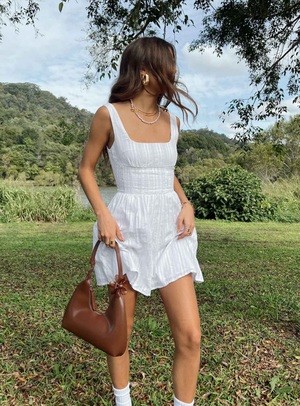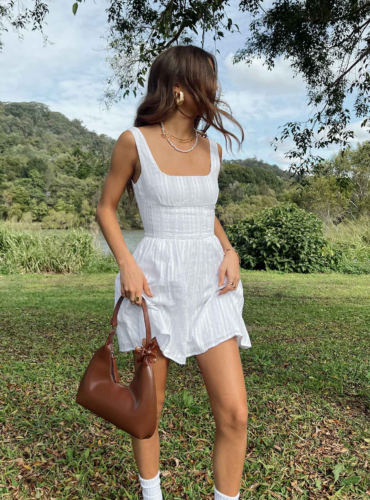 It doesn't get more classic than this soft girl 'fit, just a white lacy dress and ankle socks, paired with a small shoulder bag. Layer on some necklaces to add extra interest to the look and, of course, don't forget your white sneakers. Converse would look particularly great here!
Pastel Cargo Pants + Crop Top + Oversized Shirt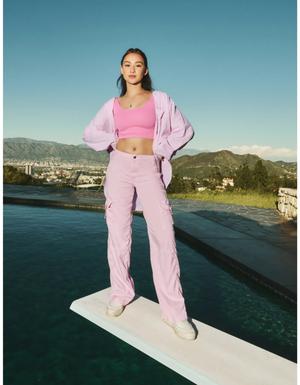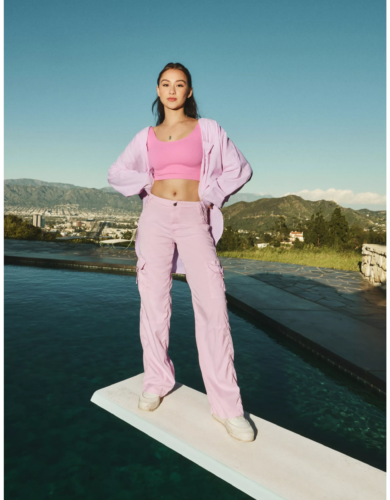 Soft girl outfits are always giving pastel vibes, so why not rock an entire pastel outfit?
This look combines pastel pink cargo pants (a major trend for fall) with a saturated pink crop top and a matching pastel pink button-down shirt. Again, white sneakers finish off the outfit.
If you like this outfit, don't think that you have to stick to pink. You can rock this look with any color you prefer, from yellow to green to blue.
Lacy Tank + Denim Skirt + Pastel Cardigan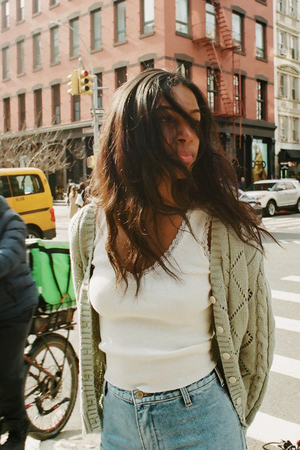 Here's another easy soft girl outfit for fall. Just pair your favorite pair of light-wash jeans with a lace-embroidered tank top, and add your favorite pastel cardigan on top. Pull your hair back in a cute clip and grab your sneakers, and you're ready for a day of classes.
Wide Leg Jeans + Tie Front Crop Top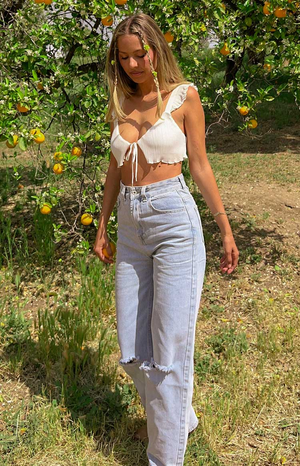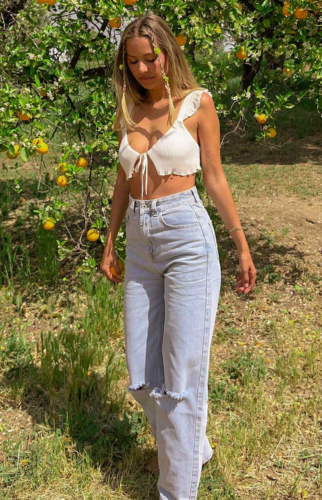 If you want an adorable soft girl outfit for parties or going out, this look is perfect.
To get this simple outfit, invest in a tie-front white crop top (or any crop top with ruffle or tie details) and pair it with some broken-in wide-leg jeans in a light wash. You could again add sneakers here or wear some chunky white platform heels to dress it up.
Braid the front two sections of your hair and tie them with colorful elastics for extra soft girl vibes.
Printed Mini Skirt + Fuzzy Sweater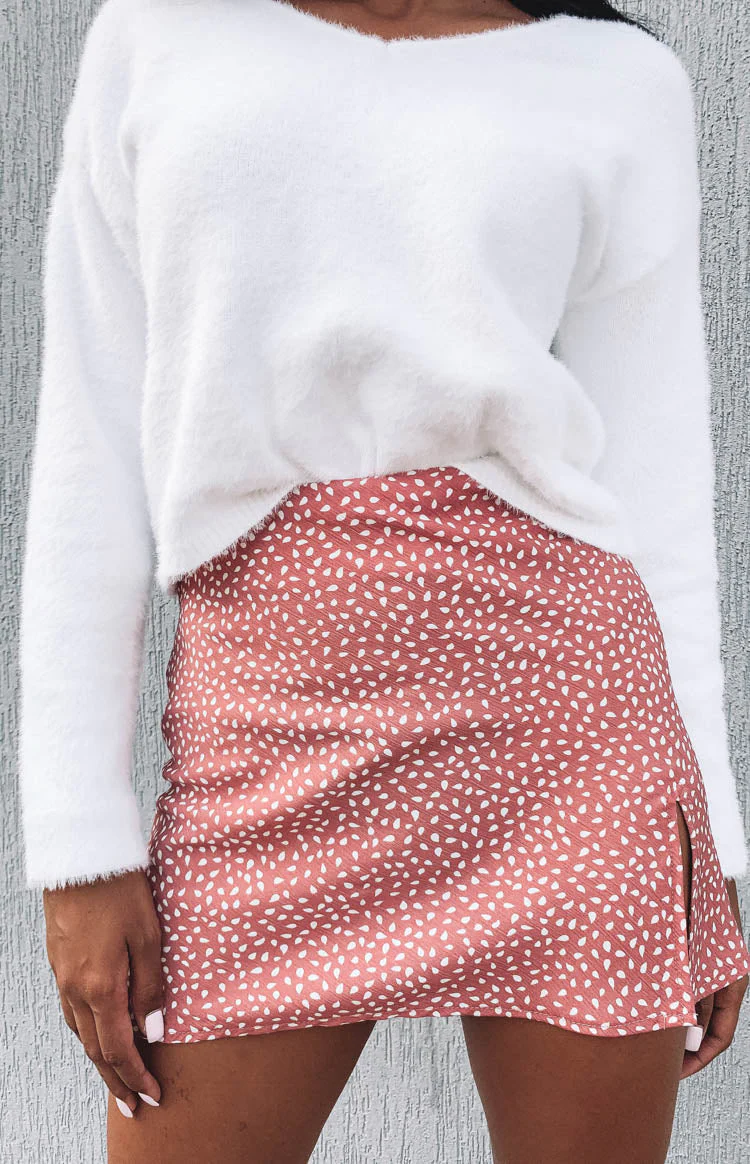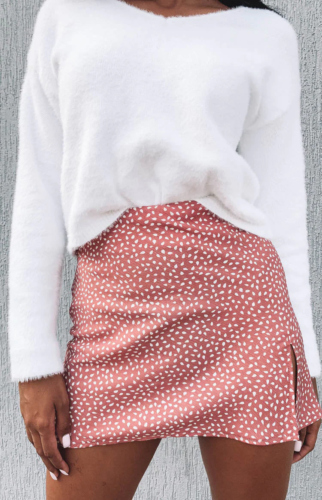 A colorful printed mini skirt is a soft girl staple that can be paired with anything from graphic tees to cardigans. I love the look of a little skirt paired with a fuzzy sweater, as seen above. It's such a classic and pretty look.
Pastel Sweats + Top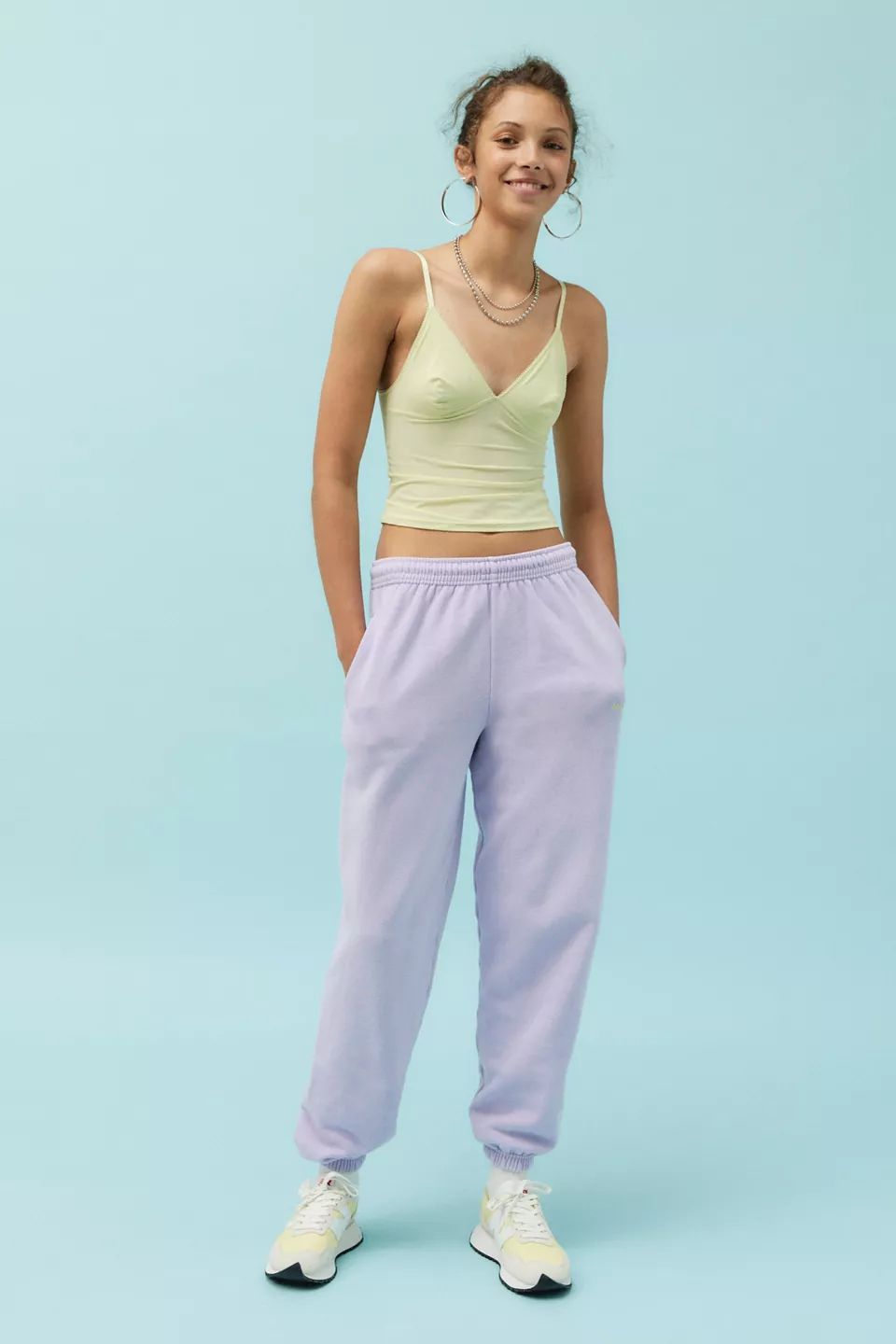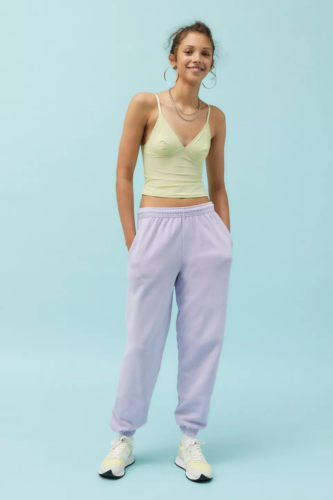 Of course, soft girls need their lazy day outfits too! Here's a soft girl take on sweats with lavender joggers and a light green lacy cami tank. Again, white sneakers are essential. You could also layer a slouchy cardigan on top to make this look even cozier.
Oversized Sweatshirt + Pleated Mini Skirt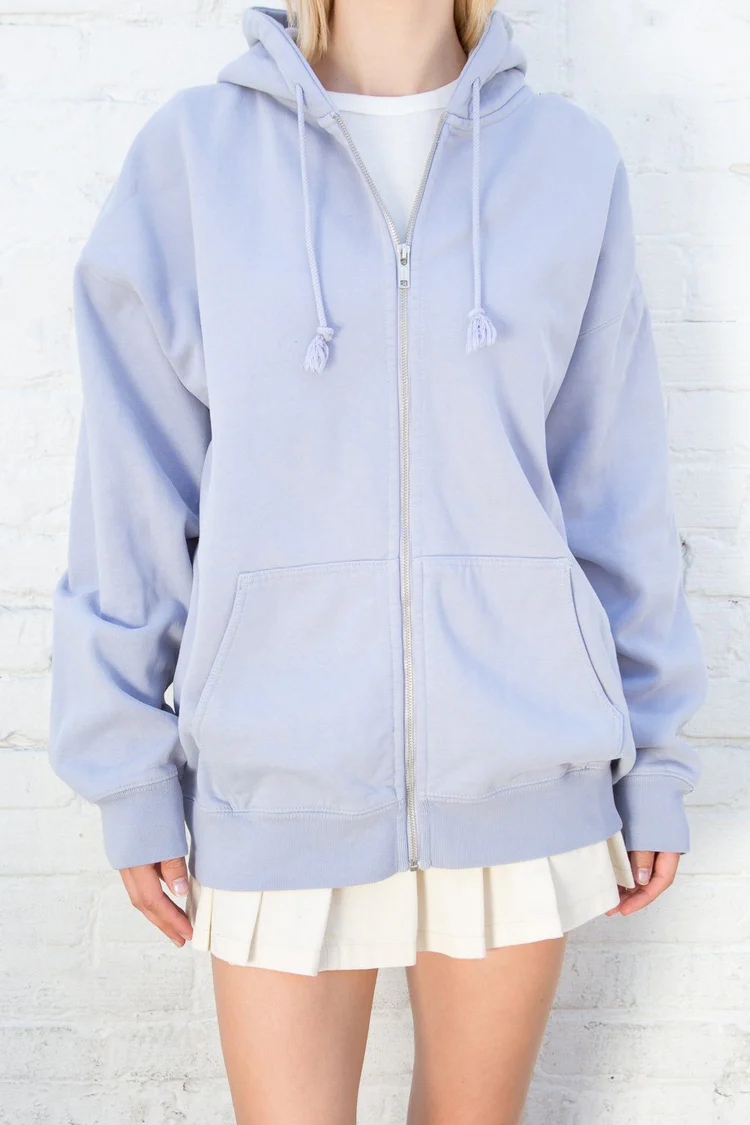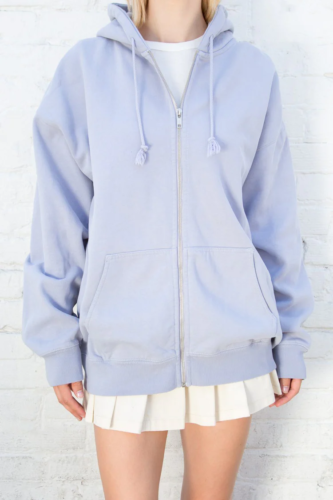 Brandy Melville always understands the soft girl look, and this outfit from them is a total soft girl go-to.
On the days when it's a little chilly but you still want to wear a tennis skirt, grab an oversized pastel sweatshirt like this one to layer on top. The mix of girly and sporty is modern and cool, and the sweatshirt can be worn as a layer with any other outfit as well.
Cute Graphic Tee + Floral Midi Skirt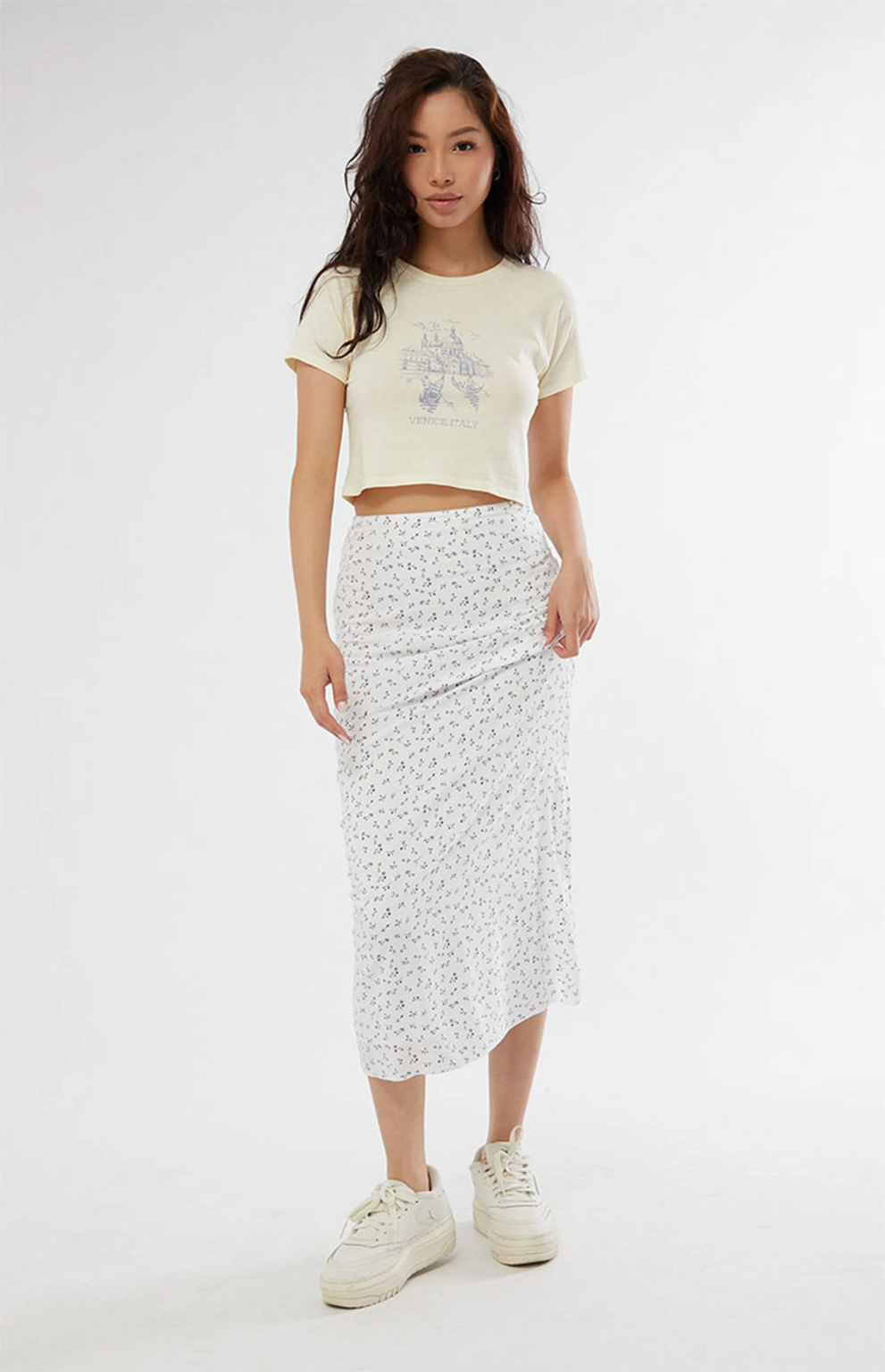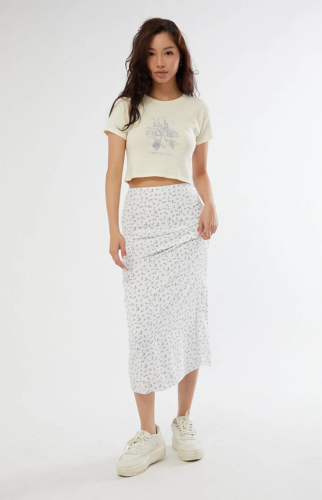 Soft girls don't only wear mini skirts! Midi skirts, a staple of the '90s and 2000s, are perfect for the soft girl look, provided they have a small print and a light color.
This pretty white floral midi skirt is paired with a cute cropped graphic tee in pastel yellow and finished with chunky sneakers. This would be such a perfect school outfit for a sunny day.
Light Wash Jeans + Slouchy Sweater + Sneakers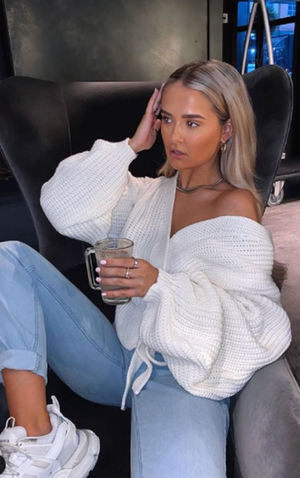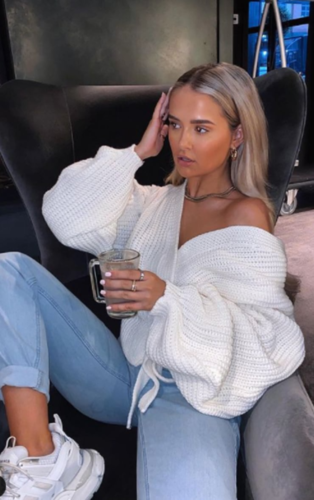 Finally, as we approach winter, you don't have to put your soft girl staples away! This simple outfit is a perfect cold-weather choice for the soft girl.
To get this outfit for yourself, grab your favorite mom jeans or wide-leg jeans and pair them with your fave chunky sneakers and a slouchy, off-the-shoulder white sweater. This one from PLT is gorgeous and so feminine with its tie-waist detail! Grab a little shoulder bag and wear your hair down for a pretty, romantic look.
How to Put Together a Soft Girl Outfit
Now that you have some ideas for soft girl looks, let's put it all together. You don't need to buy the exact pieces above to get a soft girl look! You can totally create a soft girl outfit from pieces you already have. Here's how:
To make a soft girl outfit, start with a bottom like wide-leg jeans, pastel cargo pants, or a mini or midi skirt. Or grab your favorite little dress in a floral print or white.
Next, it's time to layer. If you're wearing pants or a skirt, add a crop top, baby tee, and/or cardigan on top. If you're wearing a dress, add an oversized button-down shirt or cardigan on top.
To accessorize, grab a little shoulder bag and your favorite jewelry. Finish with either white sneakers or chunky platforms and your hair accessories of choice.
How can you style your hair like a soft girl?
The soft girl aesthetic doesn't stop at clothes! Cute hairstyles and hair accessories are key to nailing the soft girl look.
In general, soft girls tend to wear their hair down in soft, shiny waves. If they do wear their hair up, it's in a girly style like a ponytail or pigtails or swept back with a pretty hair clip.
The following YouTube video breaks down some of the most popular soft girl hairstyles:
If you're looking for some soft girl-approved hair accessories, here are some of our favorites:
What is the origin of the soft girl style trend?
While there's no single origin of the soft girl trend, we owe much of it to TikTok and the viral #softgirlchallenge, which had users morphing their styles from edgy and dark to sweet and feminine.
And, of course, we can't forget the trend's pop culture originators like Cassie from Euphoria, Bratz dolls, and Cher Horowitz from Clueless.
What do you think of the soft girl aesthetic and these outfits?
Are you a fan of the soft girl aesthetic? What about the soft girl lifestyle? Would you rock any of these outfits? Tell us your thoughts in the comments section down below!